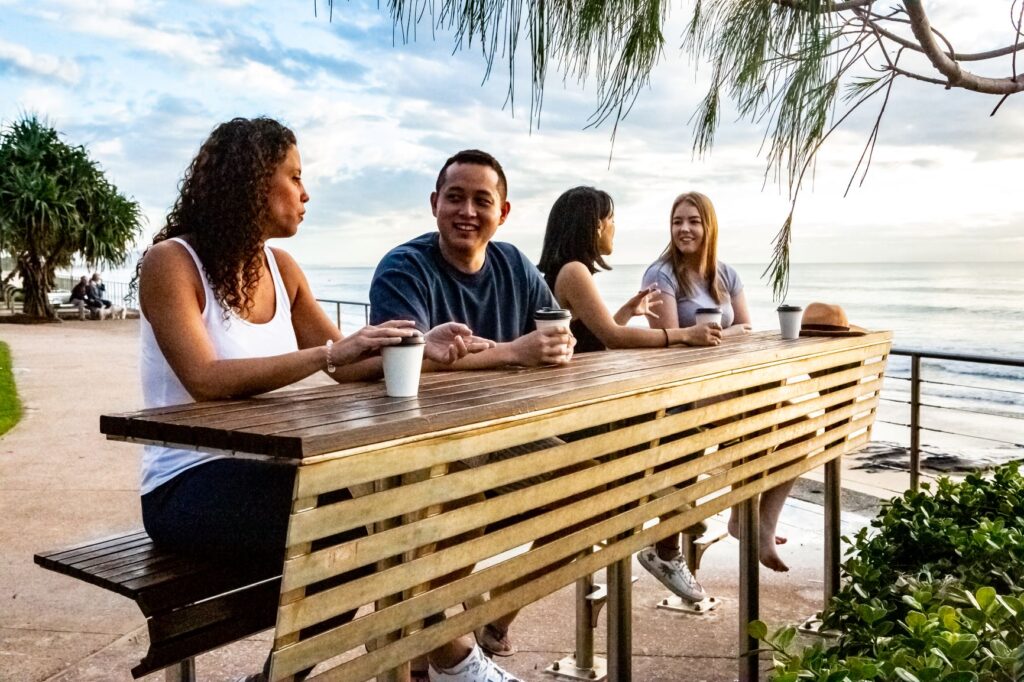 Nathan Shim came to Australia on a working holiday visa after being convinced by his girlfriend that all those You-Tube videos about being eaten alive by red back spiders were rather exaggerated! He discovered the Sunshine Coast and fell in love with the climate. Nathan is about to complete his first year of nursing at the University of Sunshine Coast (USC) andplans to stay living and working here when he completes his degree.
"Something just clicked for me here," says Nathan. "In Canada I was at a very large, prestigious University, but the classes were so big and impersonal it made it very hard to connect with the teachers and build relationships. USC has a great culture. I just love it."
Nathan loves sport and says the weather on the Sunshine Coast makes it so much easier to participate in the things he likes doing such as tennis, paddle boarding and going to the beach.
"I come from Vancouver where it literally rains 300 days a year. It is the opposite on the Sunshine Coast which leaves plenty of time to enjoy the outdoors. Australia is not the death trap that it is painted to be – I now know that I am not going to be eaten alive by snakes when I walk out the front door!"
Being a part of the Study Sunshine Coast Student Ambassador Program has provided Nathan with the opportunity to take up leadership and given him confidence. He says he had always wanted to contribute in this way but hadn't had the courage. His friends encouraged him to apply and he says it has been a lot of fun. He enjoys going to the events and has even had the opportunity to participate in a brand shoot for Study Sunshine Coast – showcasing student life on the Sunshine Coast through video and imagery. He laughs saying, "To be honest I didn't mind the attention at all!"
Nathan happily helps to promote the University on social media and in other ways because he so genuinely loves living and studying here.
Ironically Nathan did his pre-school year in Perth before his family returned to Canada. His parents were immigrants from Korea and had always had an interest in Australia. He says that beginning and finishing his education here feels right to him.
Nathan supplements his studies with a part-time job and also has experience in teaching English in Korea. He is currently looking for work opportunities in aged care which he hopes will get him on track to becoming a Registered Nurse.
Back to all news