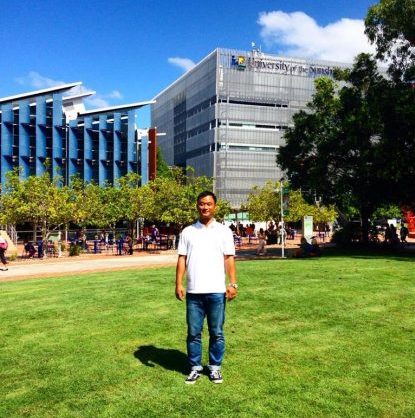 I have been living here on the Sunshine Coast as an international student for over a year. I was surprised to see how many international students form different countries were also living here or on campus. However, when I came to the beautiful Coast in July last year, I only met a small number of Koreans. Now, it is a totally different story. Some of you might have heard that there have been so many applicants for the nursing course at USC, that some students couldn't even get a chance to enrol because the course filled up so quickly. I have been able to see and talk with a lot of Korean nursing students. They are all excited about the huge opportunity to get a job at the new Sunshine Coast University Hospital. This in itself is a good reason why the Sunshine Coast is the best place to study. However, this is just the tip of the iceberg.
I believe there is no better place to study, live and work. Literally, your future is here. The Sunshine Coast is one of the fastest growing cities in Australia, which delivers a very large spectrum for student to imagine their future career. Ryan, my new housemate, decided to move back here from Brisbane because he saw the potential for his future on the Sunshine Coast. He actually finished his Bachelor's degree in USC, rather than in Brisbane. He really wanted to be on the Sunshine Coast, and so he got a job as an accountant in Cotton tree, Maroochydore. He said that he missed the laid-back, fun life-style of Sunshine Coast too much to stay in Brisbane.
The Sunshine Coast is an area with beautiful beaches and stunning hinterland, all in one. In the middle of coastal area is my favourite beach, Alexandra headlands. This town is so close to the Sunshine Coast's main beach; Mooloolaba, and Maroochydore, which is the location of the Sunshine Plaza (shopping mall). They all offer amazing beaches and waves that have talked me into buying a surfboard. And the best part is, you can enjoy this beauty all year round. Plenty of cafes, exotic restaurant and large shopping centres are enough to help you take a deep breath and relax as you get away from your busy student life.
At the end of the day, you can study wherever you want, but the important part is what opportunities the place gives for your future career and who comes into your life. I have met so many nice people here. Every moment I experience has broadened my horizon and really changed my view about many things. I bet you can find all you need here in Sunshine Coast!
by Jinwoong (Charlie) Kim – Study Sunshine Coast Student Ambassador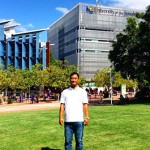 Back to all news