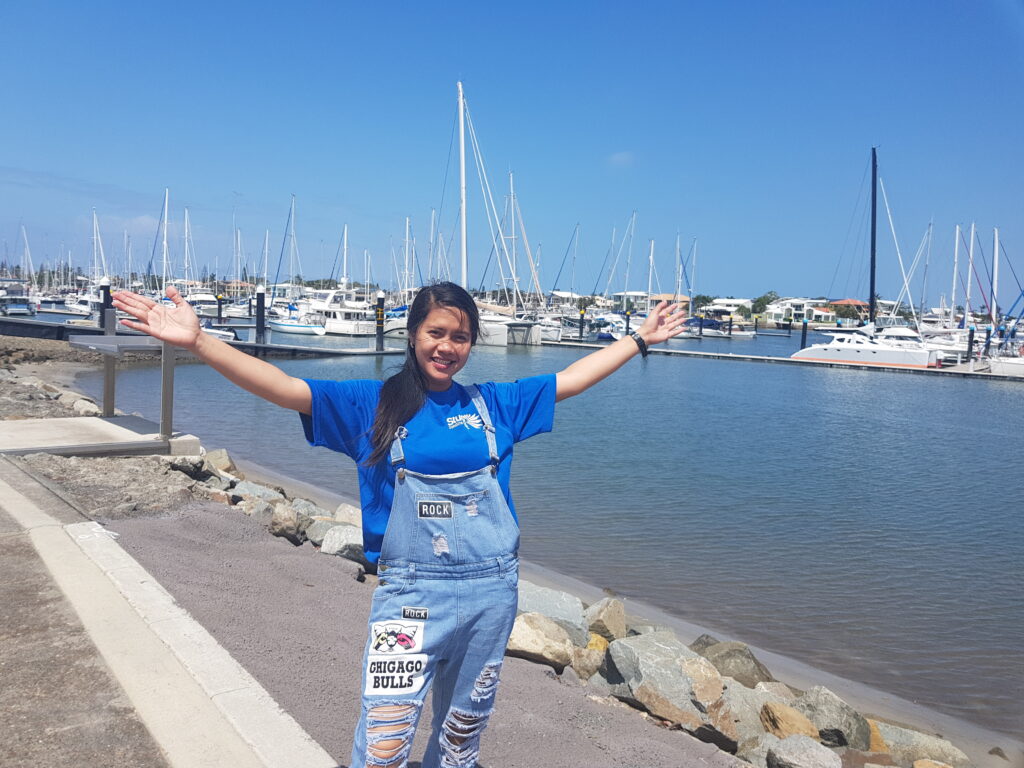 It was back in 2013 when I first came to Australia. I stayed at my grandaunt's place in Maryborough and got the chance to see some places in Queensland, New South Wales and Victoria. It was my first travel abroad that led to a love for traveling. Since then, embracing diverse cultures and exploring daring adventures have become my passion. I've had the chance to wander to places like Malaysia, Laos, Cambodia, Vietnam, Hong Kong and Macau. I've been out of my comfort zone when I stayed in Singapore for a month and lived in Thailand for nearly two years. But life has its own magic and that magic made me decide to come back to Australia for the second time as an international student.
Choosing the Sunshine Coast as a place of study is a decision that I don't regret because it's different from the other places that I have been to. It is less busy than other places I've ventured and the cost of living is affordable which is convenient for a student like me.
The Sunshine Coast is a place where you will see and find what you've been missing! It is why I love the place because it does not only have amazing adventures to experience but it also helps you live again. Here, you will learn to appreciate the simple things in life like walking by the beach and waiting for the sunrise and sunset, watching people kayak, surf and undertake other water sport activities. Not only that, hiking and camping in the hinterland offers an experience you won't ever forget.
But there is so much more… the people you see, meet and converse with every day will become the reason why this is an ideal place to be for they give you the same smile and the same laughter. They don't make you feel different; expect a fantastic smile and an awesome question like, "how are you mate?", a warm greeting as you walk in the park or get in the bus or be offered with a delicious barbie. In other words, it is a place where its people make you feel that you are home.
By Ergean (Jet) Dayang – Study Sunshine Coast Student Ambassador
Back to all news