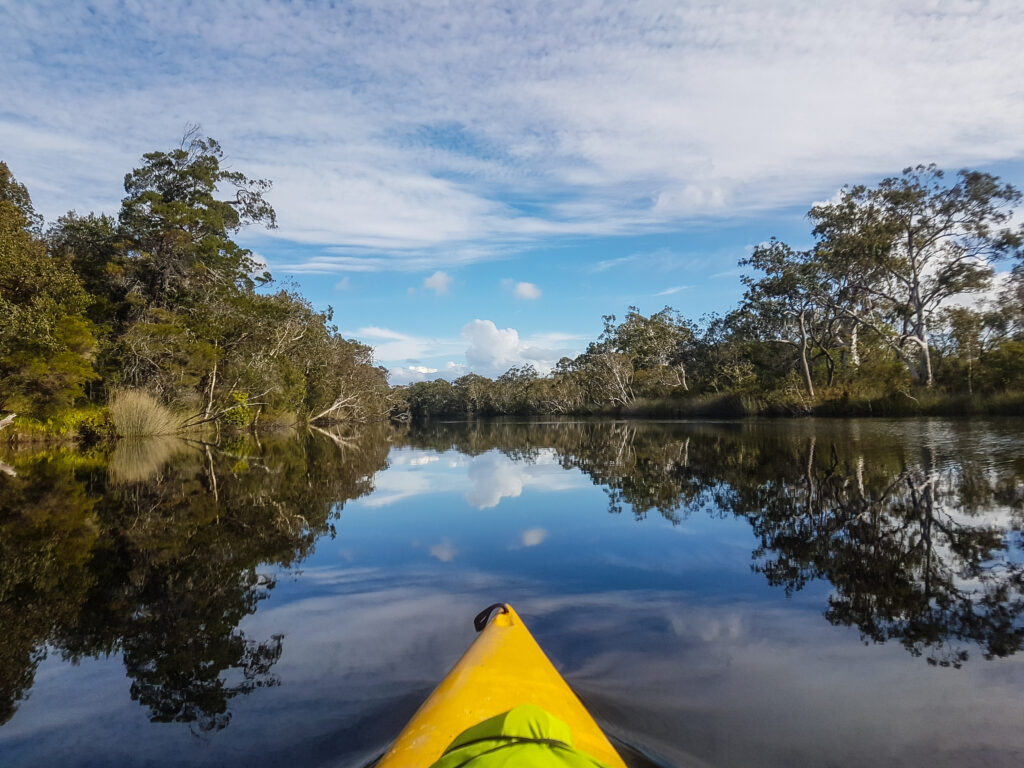 Study Sunshine Coast Student Ambassador Blade Manders reflects on his time as a student ambassador and reveals why the Sunshine Coast is the most naturally inspiring environment to live, learn and explore your future!
What is your favourite outdoor activity on the Sunshine Coast?
My favourite outdoor activity on the Sunshine Coast is my favourite outdoor activity anywhere and that is Kayaking. I find nothing more refreshing than paddling out into the water and watching the beautiful scenery the Sunshine Coast has to offer, especially out at Wappa Dam and Wappa Falls where you are surrounded by calm waters and nature. I typically paddle out and just let myself float around for a while whilst I breathe in the clean air and enjoy nature.
Top travel tip for the Sunshine Coast
My top tip for the Sunshine Coast would be to try to enjoy as many of the popular sites as possible, but also ensure you spend adequate time at each. Speak to the locals, go to the mountains, enjoy a day out at the Zoo, because the Sunshine Coast has a little something special for everyone.
If you could choose – Beach or Hinterland?
Being a Sunshine Coast boy, I would choose the beach any day of the week. I love watching the waves crash on the shoreline, the sound of the ocean and seeing all the great activities that can be offered on the beach. I feel so at home when I am by the water.
Experience at the top of your Sunshine Coast 'to do' list?
The experience at the top of my Sunshine Coast 'to do' list, would to go skydiving over Mudjimba beach. Skydiving has always been something I've dreamt about and wished to do, but have just never gotten around to doing it. I love adrenaline inducing activities, and what gets the blood pumping more than jumping out of a plane? This is something I need to do soon.
Most surprising thing you have discovered about the Sunshine Coast?
The Sunshine Coast is so full of history. The Sunshine Coast was originally the home to the timber industry, not our beautiful beaches or tourism, and was basically the port between here and Brisbane. This timber was instrumental in the early developments of the Sunshine Coast and Brisbane.
What has been the best thing about being a Study Sunshine Coast Ambassador?
It has been such an honour being a Study Sunshine Coast Ambassador and I am going to cherish the memories and the friendships I've made forever. I've enjoyed each and every activity and cannot wait to continue my friendships with everyone into the future.
In ten years, you will be doing….?
I would LOVE to finish my Bachelor of Nursing and eventually study radiation therapy. This would still allow me to work in oncology which is my absolute dream, but would allow me to have a slightly wider scope of practice and still allow me to treat some beautiful patients.
Back to all news