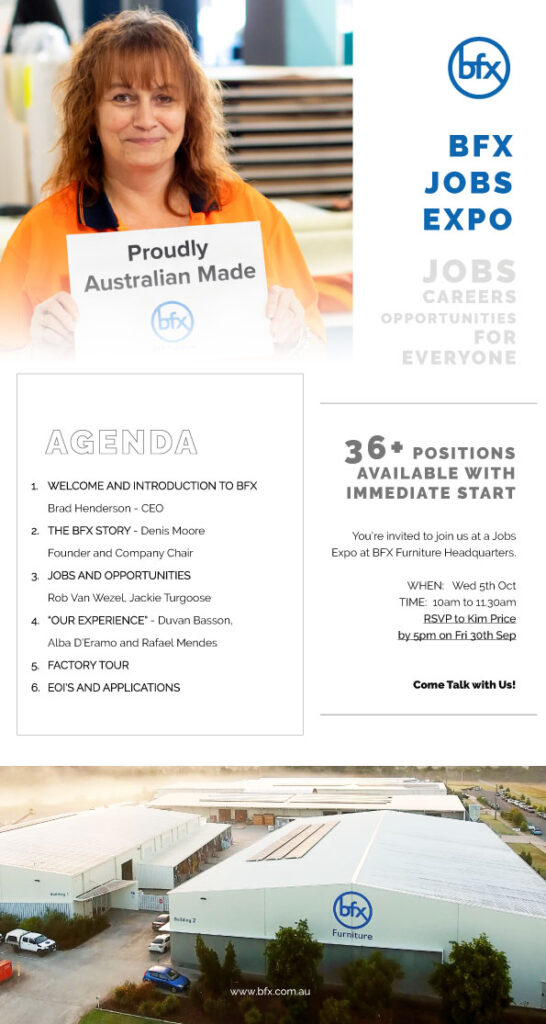 Local family owned company BFX Furniture are holding a job expo for over 36 positions.
BFX offer a great working environment, training and career advancement opportunities. Some of their current employees have been with the company for 15 years.
The range of jobs on offer include assembly and machine operation, customer service, sales, delivery, accounts and human resource management.
Permanent positions and seasonal work is available.
Free Job Expo
When: Wednesday 5 October
Time: 10:00am to 11:30am
Where: BFX Furniture, 46 Paulger Flat Rd, Yandina
If you would like to attend please register here by 5pm on Friday 30 September.
For more information see attached flyer.
Back to all news