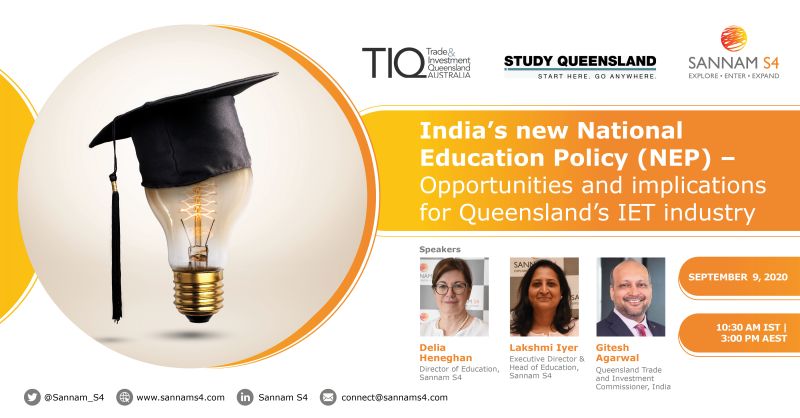 Join Study Queensland for this free online event exploring India's new National Education Policy (NEP) opportunities and implications for Queensland IET Industry. At this event, Study Queensland and Sannam S4, will  unpack the key policy changes relating to India's new NEP and the opportunities across the higher education, VET and school sectors.
Speakers:
Ms. Lakshmi Iyer, Executive Director & Head of Education, Sannam S4
Ms. Delia Heneghan, Director of Education, India, Sannam S4
The event is being held on Wednesday 9th September from 3pm to 4pm. Register now. 
Back to all news