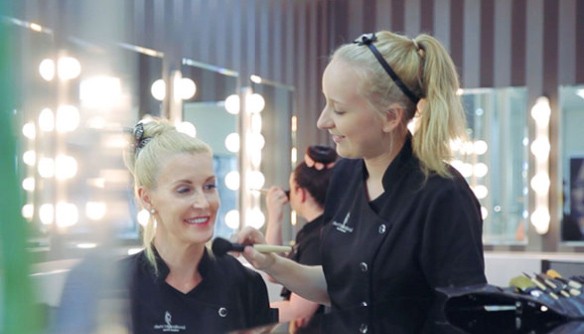 Local education provider, Demi International, are currently recruitment for a marketing coordinator position. Demi International are seeking a motivated and experienced Marketing Professional who has experience activating sponsorships and partnerships to get maximum return and drive awareness across our Qld Campuses. The main purpose of the Marketing Coordinator role is to drive and execute Demi's strategic brand marketing activities through close partnerships with agencies, ambassadors, partnerships, internal teams and other stakeholders. You will partner with creative teams to develop strategic marketing plans and oversee the implementation and execution of various promotional materials and marketing campaigns in line with the marketing plan and budget.
Essential Skills Required:
Experience in partnership activation
Content creation Social Media Management
Manage the marketing budget in in line with the agree annual budget
Develop and manage the annual marketing plan and the marketing calendar to include print, digital and social platforms
Support the delivery of targeted communications for your region through collateral, campaigns, social media, and online content:
Develop and execute regular digital campaigns and promotion across multiple channels including Web, SEO, EDM, Social, SEM and Ambassadors/Partnerships to drive enrolments
Review, manage and enhance our EDMs in Hubspot
Proven experience in the management of brand ambassadors and company partnerships
Experience in measuring ROI
Exceptional written and verbal communication skills
Benefits and perks
– Excellent job satisfaction
– Be part of a great team
– Variety and travel
– Flexibility to work from any of our SEQ campuses
– Ability to work PT and grow into a FT as you wish 

If you are a go-getter and would love to be part of a dynamic organisation that is passionate about delivering high quality training to Domestic and International Students, APPLY NOW by sending your application to ann@demiinternational.com.au.
In return, the successful applicant will enjoy working with a supportive and experienced team, in a fun and positive workplace environment where achievements are celebrated and hard work is rewarded. If this sounds like you, flick through an interesting resume and cover letter NOW!
About Demi International:
Demi International Beauty Academy is one of the leading private providers of vocational education and training in Beauty, Remedial Massage, Hairdressing, Barbering and Makeup in Qld. Based in Brisbane, Sunshine Coast and Ipswich, this well established RTO is looking for a new position to drive and activate our new 'Netball Qld' & 'Qld Firebirds' Partnership to drive awareness, creative content and maximize the Academy's student numbers.

.
Back to all news