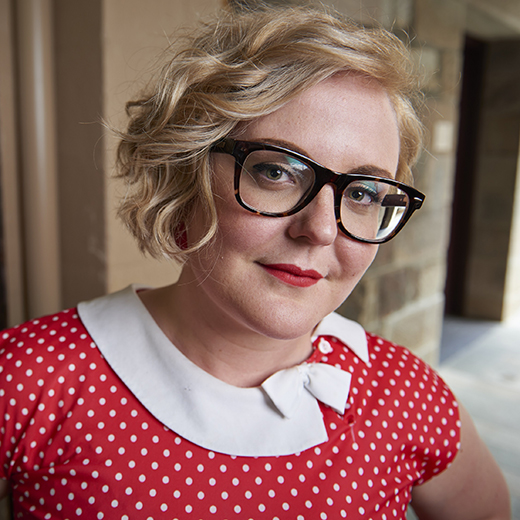 An award-winning author who has recently celebrated the launch of her first novel is helping to shape the next generation of creative writers at the University of the Sunshine Coast.
Dr Sarah Kanake, author of Sing Fox to Me, has joined USC as a program coordinator for the new Master of Professional Practice (Creative Writing), an intensive one-year degree designed to prepare emergent writers for the rigours of the publishing industry.
Sing Fox to Me was written as part of Dr Kanake's PhD at the Queensland University of Technology. It was subsequently longlisted for The Vogel Award in 2013 and picked up for publication by Aviva Tuffield (chair of the Stella Prize) at Affirm Press.
During her PhD, Dr Kanake won the 2014 Postgraduate Creative Writing Prize for her short story 'Queen's Cross' and was the inaugural winner of the QUT Postgraduate Mentorship program with Australian author Cate Kennedy. Another of her works was shortlisted for the 2013 Overland Short Story Prize.
Dr Kanake, who will lead the practical workshop components of the Master degree, said she hoped her career would provide a good example for students looking to write creatively within a university context.
"The most important element of postgraduate writing study is that it mimics the practice of industry," she said. "As an emerging writer, you need exposure to in-depth critique of your work, where it gets pulled apart by really different sorts of readers and then put back together again.
"Longform fiction writers in particular often aren't aware of the amount of change that happens once you have a book accepted, or aren't prepared for how taxing that can be."
Dr Kanake said the practical workshops, in which students present their own work for discussion and critique, would provide a gentle and supportive escalation toward what would one day be a routine editing process.
"I'm hoping graduates of the program will be really well equipped at emotionally and intellectually handling what is being asked of them as professional writers," she said.
Dr Kanake will work alongside USC Senior Lecturer in Creative Writing Dr Paul Williams to coordinate the new degree, which has been well received, with more than 20 students enrolled in its first semester.
Article originally published on the University of the Sunshine Coast website here – 03 May 2016.
Back to all news