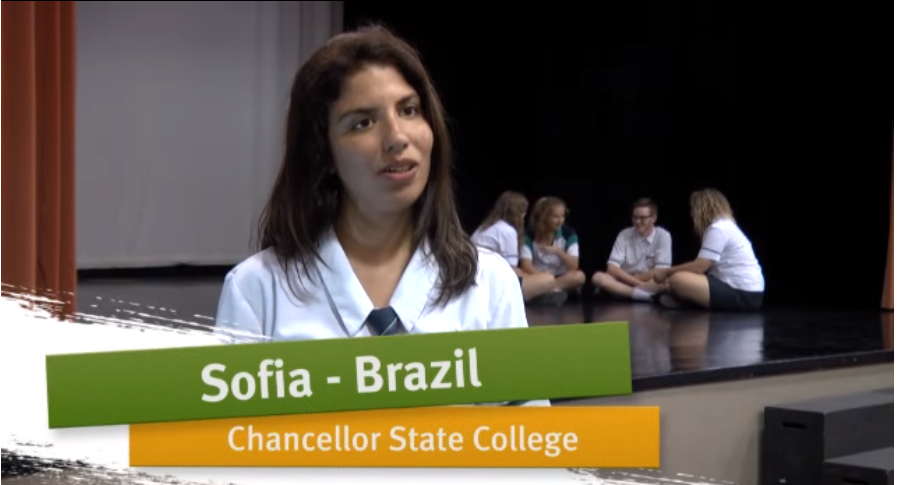 Brazilian student Sofia talks about her experience studying at Chancellor State College on the Sunshine Coast.
"I chose Queensland because of the wonderful beaches and the weather which is really similar to where I live in Brazil. The subjects that I do here at Chancellor [State College] are English, Drama, Ancient History, Biology, Maths and HPE (Health and Physical Education).
While I am in class my teachers are always there to help me. Because I'm international, they are always there to support me if I have any English problems, with the language, or with Maths to understand a problem, or the question that is being asked." — Sofia, Brazil
Listen to Sofia's story here.
Back to all news