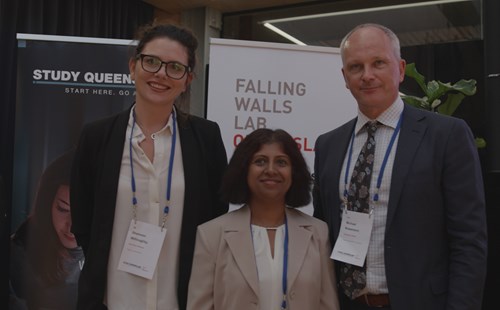 Last year, Study Queensland participated in the Falling Walls movement. Inspired by the fall of the Berlin Wall, the global competition ask the question: "Which walls are next to fall?"
In Queensland's first outing, University of Queensland's PhD candidate Rhys Pirie took out the Young Innovator of the Year award at the culmination of the Falling Walls Lab competition in Berlin. Before leaders in the sciences, business, politics and wider academia, Rhys's innovative approach to reducing the amount of broken glass that ends up in landfill was judged ahead of entrants from more than 50 other nations. You can watch Rhys's video, here.
Study Queensland is participating in the event again this year and encouraging entrants – researchers living in Queensland who are postdocs, students, entrepreneurs, innovators or engineers. Applications for the Queensland chapter close July 6. Visit the website here to find out more.
Back to all news