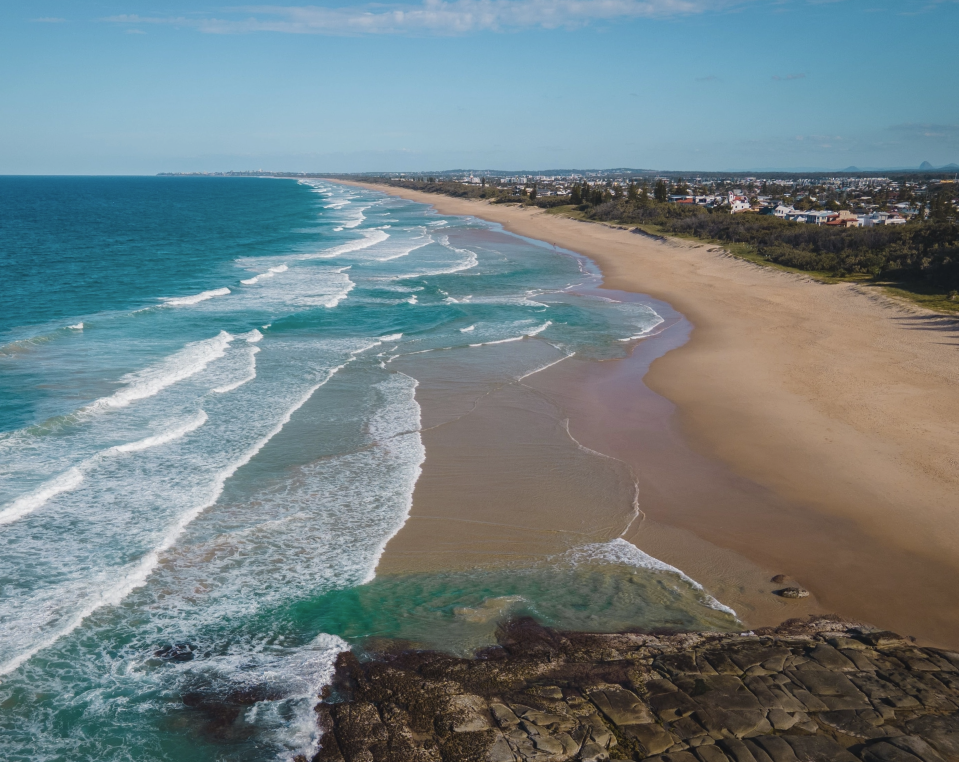 Caloundra State High School students have created a wildflower world with a difference at the Maroochy Regional Bushland Botanic Garden.
The free augmented reality experience is on until 10 September and offers visitors the chance to immerse themselves in nature while learning about these beautiful flowers through the magic of technology.
The self-guided tour is the outcome of a Creative Jam Hack Day, part of the Immerse conference in 2019, where the Caloundra State High School information technology students took out the winning concept.
Students were awarded $5000 to explore their concept further and have spent the past 5 months bringing their idea to life with the support of staff, local artists and mentors.
Sunshine Coast Council Arts Portfolio Councillor Rick Baberowski said the Creative Jam initiative was funded by Sunshine Coast Council and the Queensland Government through the Regional Arts Development Fund.
"Events like this provide a seriously good opportunity for people from all creative disciplines to share skills, experiences and experiment in a fun, supportive and collaborative environment," Cr Baberowski said.
"I'm particularly excited and believe it's critically important that our Sunshine Coast students have access to such imaginative and progressive opportunities and are embracing those opportunities."
The Creative Jam Hack Day was a joint partnership between Sunshine Coast Council, Noosa Council, Mountain Creek State High School, St Andrews Anglican College, CQ University Noosa and Sunshine Coast Creative Alliance.
The day was open to artists, creatives, educators, students, coders, sound artists, filmmakers, marketers, designers and innovative business owners, tasked with bringing a big, bold creative concept to life with Virtual or Augmented Reality.
Mentors included some of the best immersive creatives in Australia, including Charles Henden and Craig Bowler from Visitor.Vision and Helena Papageorgiou  from Second Variety.
Caloundra State High School teacher Adam Baker facilitated the project and said the tour involved a self-guided walk through the garden using augmented reality.
"Having won the Creative Jam Hack Day, students set about researching and discovering all the wildflowers of the Sunshine Coast," Mr Baker said.
"They then modelled some of the most iconic local wildflowers in 3D using both traditional and virtual reality modelling software.
"The works are available to audiences through their smart device using the EyeJack app.
"This has been a great artistic exercise for the students, reiterating that good technology outcomes can certainly involve getting outdoors, creativity, research, collaboration and the environment – not just sitting behind a computer."
If you're planning a trip to the gardens, make sure you download the EyeJack app onto your smart device before visiting.
The Wildflowers in Augmented Reality experience is available 7am – 5pm daily.
Back to all news