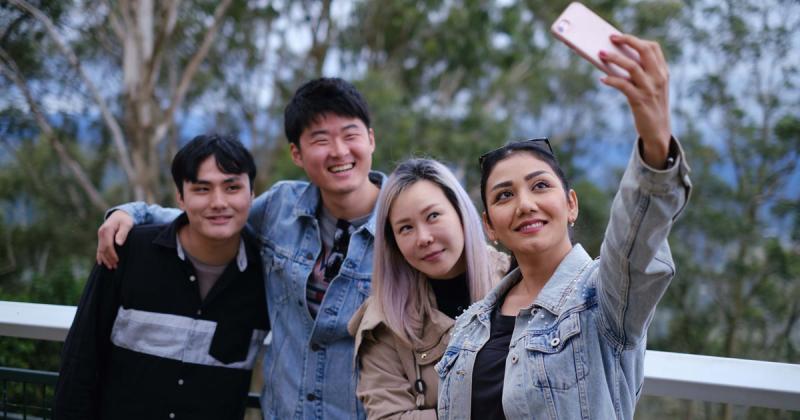 Study Sunshine Coast recently celebrated its 2021 Project Global Citizen scholars at an online Graduation Ceremony. Students from USC, TAFE Queensland and Protea College graduated from the 8-week cultural competency accelerator program that radically improves students' cultural competency skills for studying, living and working across cultures as a truly global citizen.
Over the past two years Study Sunshine Coast as part of our Student Employability Program has offered 70 fully funded scholarships to local students to complete the cultural intelligence course. At the completion of the program, each student has received a micro-credential as recognition of the outcomes they have achieved.
The PGC program is designed to help students develop and evolve their 21st century employability skills and cultural intelligence skills. Key learning outcomes Project Global Citizen Graduates have achieved include:
Understand what parts of their own behaviour are influenced by their own unique cultural background. Scholars can pivot that understanding out to understand others unlike themselves, reflecting on how the other persons' unique set of cultural circumstances influence their behaviours.• Instead of thinking "What were they thinking?" Project Global Citizen graduates ask "Why are they thinking that?" This is a much more constructive outlook and one that enables scholars to pitch themselves as a value add to any organisation instead of being viewed as a challenge to address/ problem to solve.• Project Global Citizen L1 graduates understand that there are nine cultural dimensions that every culture share. They have a clear understanding of how a particular position on any dimension can influence behaviour both positively and negatively.

• Project Global Citizen graduates have developed practical strategies for working with people from opposite ends of the scales. By learning how to use the cultural dimensions Project Global Citizen graduates are prepared and equipped to begin working with people from any country.
Study Sunshine Coast Strategic Projects and Engagement Director Marina Murray said the program has delivered over and above positive outcomes for students again this year. "We are so inspired by the scholar's dedication and commitment to the program, while also juggling their studies and other life commitments.
"We hope all the scholars feel extremely proud of their achievements as Study Sunshine Coast does of them. The students are an absolute credit to themselves, their families and their institutions," Murray said.
Study Sunshine Coast now welcomes students to register for future SSC Employability Programs. Waiting List Registration for future Study Sunshine Coast Cultural Competency Programs is now open. Register here.
Watch the Study Sunshine Coast Project Global Citizen Graduation ceremony.
Back to all news