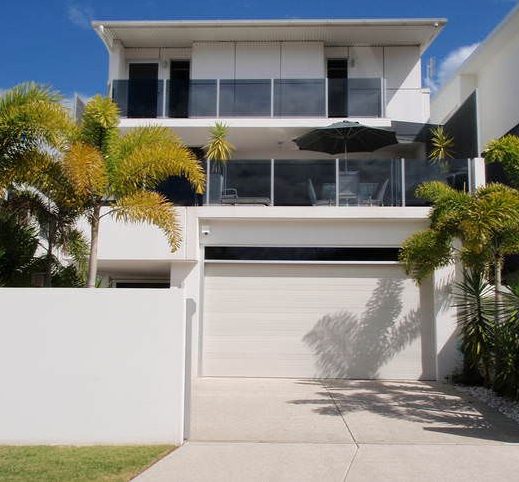 As the cost of living continues to rise in major cities across the country, the Sunshine Coast has begun to shine as an affordable and preferred destination for students coming to Australia.
Melbourne, Sydney and Brisbane are popular destinations for students, but with the increased financial pressure of living in these cities increases, more and more students are being drawn to regional areas like the Sunshine Coast that offer an unrivalled lifestyle and affordable living.
Yasna Hawthorne of LJ Hooker Mooloolaba describes that the cost of shared rentals for students on the Sunshine Coast is significantly lower than that of Sydney and Melbourne.
"The Sunshine Coast is a much cheaper option for students because we don't have the same rental prices that you find in the city, leaving students with more cash for the more important things in life," Ms Hawthorne said.
On average, a three-bedroom rental in Sydney or Melbourne can cost around $600 per week compared to a Sunshine Coast three-bedroom property that is usually around $430 a week according to real estate statistics from the April to June 2016 quarter.
The University of the Sunshine Coast estimates students need to budget approximately $360 to live comfortably. This figure takes into account costs of shared living, transport, food, bills, household items and other daily expenses, and is much less than what students have to contend with in Sydney and Melbourne.
Sunshine Coast Council Economic Development Portfolio Councillor Stephen Robinson said high levels of local business confidence are helping make our region a more affordable choice for students by providing employment opportunities across a number of industries.
"The Sunshine Coast now has one of the strongest youth employment rates in Queensland and the highest youth employment rate of any coastal region in the state according to Australian Bureau of Statistics data released earlier this year," Cr Robinson said.
"Our population of young residents is growing and council is working to continue that growth through initiatives like the Study Sunshine Coast campaign that aim to increase the number of international and domestic students coming to our region for tertiary education by 20% over the next five years and also retain more local people here for their vocational studies.
"Council has a responsibility to help our young people gain employment here and we're being proactive in this space through the creation of the Regional Economic Development Strategy that is a 20-year blueprint for sustainable economic growth and employment through seven high value industries that offer the greatest potential to succeed as our regional economy grows.
"Council-supported initiatives like the annual Sunshine Coast JobShow are also an outstanding
opportunity for local people, including students to connect with employers and employment agencies and find everything from entry level to professional jobs across a range of industries."
Study Sunshine Coast Student Ambassador John Cameron, who hails from Victoria, said that the affordable cost of living was a significant factor in choosing the Sunshine Coast as a study destination over the city of Melbourne, where many of his school friends are now paying considerably more to live and study compared to his weekly expenses on the Sunshine Coast.
"Some of my friends from back home study and live in Melbourne and they pay much more than I do for smaller rentals, to eat out and to travel across the city," Mr Cameron said.
"They can't believe it when I tell them how much I pay for things and how much I save by living here on the Coast with this awesome lifestyle.
"I have heaps of requests from my Melbourne friends to come and stay up here because it is cheaper and the weather is amazing… and who can blame them!"
Back to all news