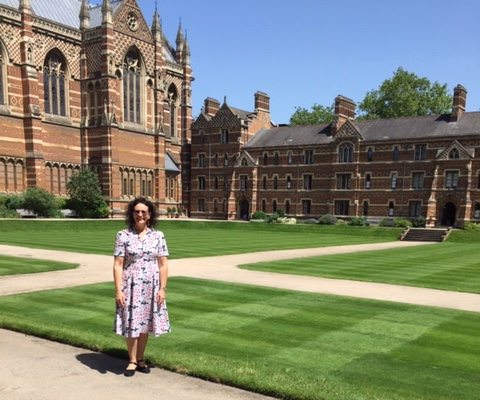 Associate Professor/Associate Vice-Chancellor Teressa Schmidt from CQUniversity on the Sunshine Coast, (a Study Sunshine Coast member) recently attended and presented at a conference at Oxford University (Keble College). A great way to put the Sunshine Coast on the world map!
The Journal of Vocational Education and Training Conference was the 13th JVET conference, held every 2 years in Oxford, England.  Delegates travelled from the UK, Germany, Austria, South Africa, Canada, China – and the Sunshine Coast, to attend the international conference.
Teressa's presentation "Is the whole more than the sum of its parts? Interrogating the reductionist approach to find new ways of conceptualising 'good' VET teaching" was based upon her PhD research which examined advanced skills for Vocational Education and Training (VET) teachers and how they are developed.
From attending the conference, Teressa has developed a new network of International VET researchers and teachers and looks forward to future opportunities to raise the profile of the Sunshine Coast region and the high quality education and research opportunities it offers.
Back to all news