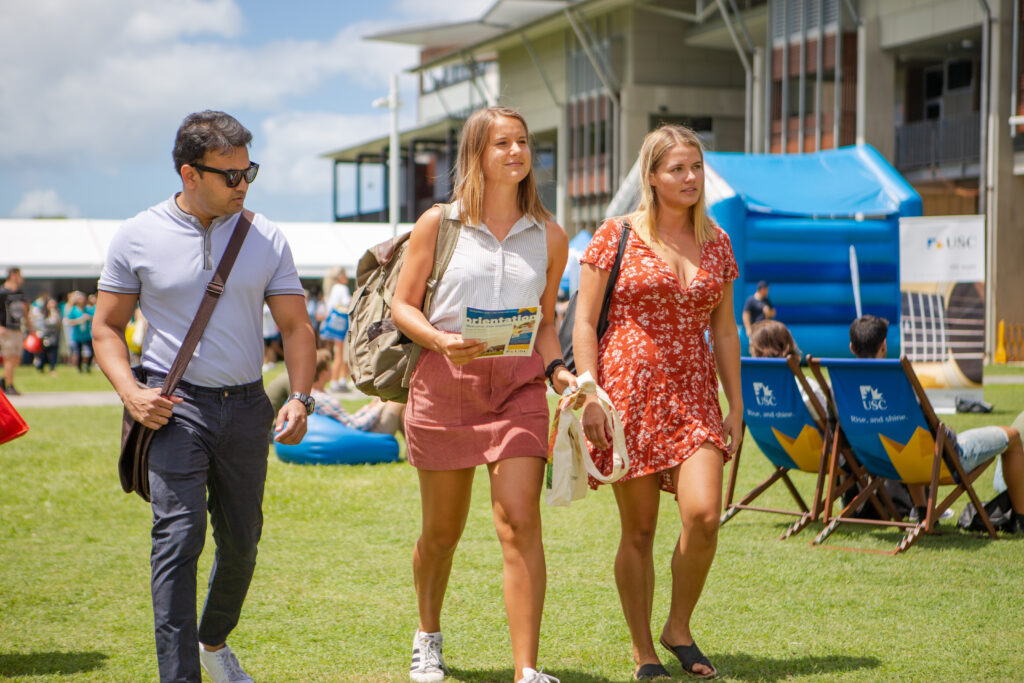 Sunshine Coast is a spectacular place to live, a vibrant place to learn, Queensland's Sunshine Coast
offers outstanding lifelong education opportunities, preparing students to contribute locally, nationally and globally in the 21st century.
One of Australia's most desirable regions, Queensland's Sunshine Coast is renowned for its natural attributes, diverse, vibrant communities and economic potential. With over 100kms of sparkling coastline, pristine beaches, natural wonders, a lush hinterland, locally grown and caught produce, national and international major events and award winning attractions, activities and eateries,
the Sunshine Coast is your perfect living and learning destination.
Located just over one hour's drive from the state capital of Brisbane, and with a population of
more than 319,922 (ABS, 2018) forecast to grow to 500,000 by 2041, the Sunshine Coast has a clear 20-year economic blueprint and vision to build a high-value economy of choice for business,
investment and employment. Identified by leading social commentator Bernard Salt as the 'entrepreneurship capital of Australia', the Sunshine Coast is a supportive, innovative community which was recently recognised as one of the world's Top 7 'Intelligent Communities' (by the not-for-profit research group, the Intelligent Community Forum).
Education Sunshine Coast proudly works in conjunction with Study Sunshine Coast to promote the Sunshine Coast region as the ideal location to study, work, live and play. Find out more about Education Sunshine Coast – SCC31268_Education Sunshine Coast_Brochure_16 July 2020
Want to learn more about living, working, studying and playing on the Sunshine Coast? Watch these videos:
Back to all news