The ongoing kindness and support the Sunshine Coast community is showing to students during the COVID-19 crisis continues to be a good news story. Community Kitchen Program, Urban Angels, has supplied over 300 Sunshine Coast students in need today with ready-made meals. This is a life line for many students who are struggling to put food on the table at this challenging time.
Urban Angels Community Kitchen is a platform for bringing the community together, creating and distributing a ready stock of nutritious frozen meals for people who need support in this way. This Program developed from understanding the challenges faced where, as a result of illness, trauma or other significant difficulty, it becomes an ordeal to arrange a nutritious, balanced meal. As many who have experienced crisis can attest, the simple gift of a meal at difficult times can not only relieve the stress of the moment but also lift the spirits of those in need.
Sunshine Coast Food Rescue organisation, OzHarvest, continues to play a vital role supplying fresh produce to students in need as well as providing Urban Angels with a large supply of fruit and vegetable to include in their cooking. Students from USC, TAFE Queensland, Lexis English and Mindroom were some of the recipients of the Study Sunshine Coast Food Services program this week.
If you are a student in need, reach out to  your institution to access these food services.
TAFE Queensland Sunshine Coast – please email intss.eastcoast@tafe.qld.edu.au. Students are encouraged to write 'Support for International Students' in the email subject line.
USC Sunshine Coast – students to contact student wellbeing for more details studentwellbeing@usc.edu.au or phone 5430 1226.
Mindroom – students to contact Lina lina@mindroom.edu.au
CQUniversity Noosa – students can contact International Student Support internationalsupport@cqu.edu.au or phone 13 27 86 and ask to speak to the International Student Support Team
Lexis English – students to contact Simara (07) 5447 4448.
If your institution is not listed or you are unsure, please email: hello@studysunshinecoast.com.au
Coping with COVID-19: Staying focused when anxious
The COVID-19 crisis has affected the world we live in and love and for students this is no exception. In the first episode of the Coping with COVID-19 video series, we look at coping strategies and resources for Sunshine Coast students during this challenging time.  The video includes tips and information on how to cope with anxiety and keep you safe. Click here to watch the video.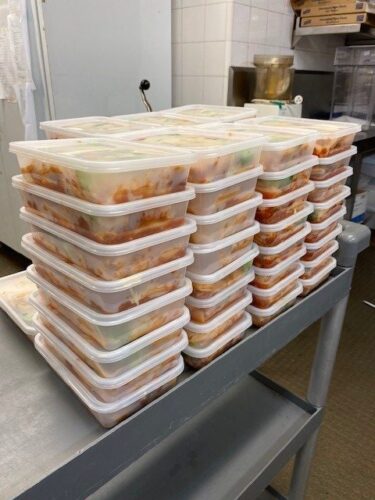 Back to all news