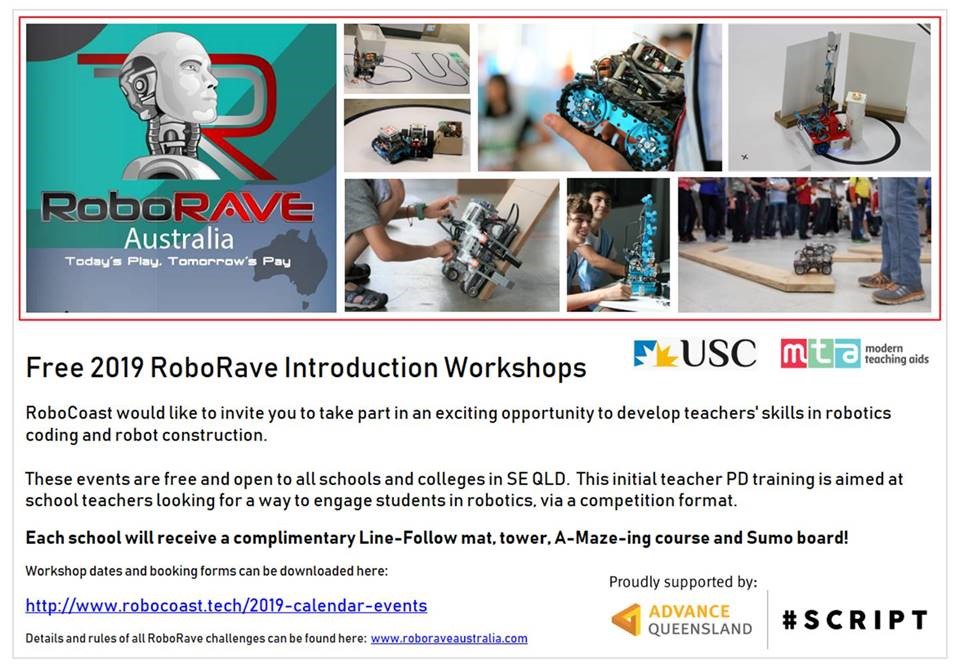 RoboCoast would like to invite you to take part in an exciting opportunity to develop teachers' skills in robotics coding and robot construction.
These events are free and open to all schools and colleges in South East Queensland. This initial teach PD Training is aimed at school teachers looking for a way to engage students in robotics, via a competition format.
Each school will receive a complimentary Line-Follow mat, tower, A-maze-ing course and Sumo board!
Workshop dates and booking forms can be found here. 
Click here for details and rules of all RoboRave challenges.
Back to all news