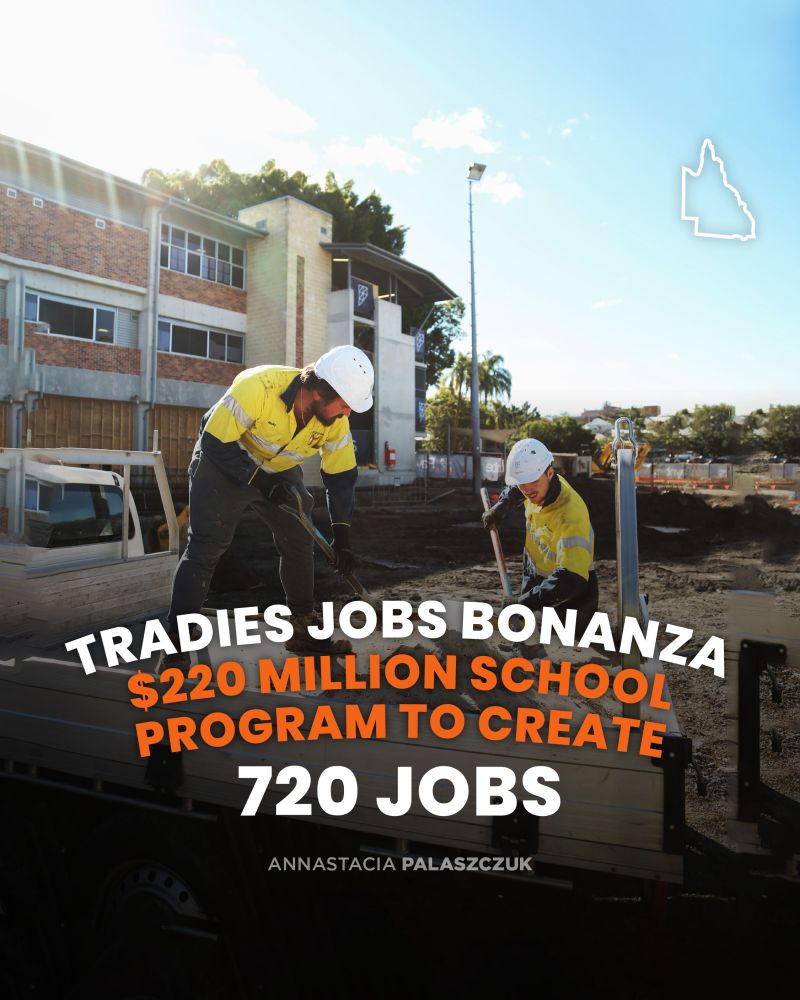 Queensland Premier, Annastacia Palaszczuk announced today great news for the Queensland schools and tradie communities. "Our $220 million school works program announced today is set to be a jobs bonanza for Queensland tradies, creating more than 720 local jobs and upgrading school facilities across the state.
"We're already investing more than $1 billion into education infrastructure projects across the state with five new schools on track to open their doors in 2021," the Premier said.
"Our $477 million Cooler Cleaner Schools Program will air-condition every classroom, staff room and library in every Queensland state school by June 2022, and we're putting 180,000 solar panels on school rooftops."
This additional investment means schools across the state can engage local tradies to build, paint, and repair facilities, creating jobs and boosting Queensland's economy during this global crisis.
More schools, more teachers and better facilities means a world-class education for our students.
Back to all news