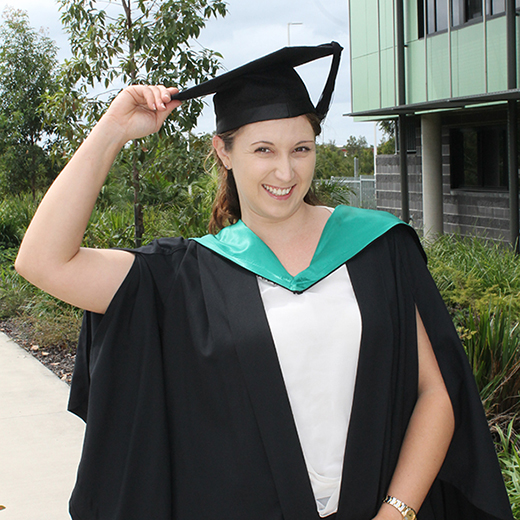 Almost 1,000 University of the Sunshine Coast graduates will take home a piece of history after this week's ceremonies – their special 20th anniversary trenchers.
The ceremonial hats have been embroidered to celebrate the milestone for the University, which opened in 1996, and will be gifted to the 994 graduates who walk across the stages at the first four ceremonies of 2016.
Record crowds totalling 5,500 will attend the ceremonies on campus at Sippy Downs on Thursday 7 April and Friday 8 April at 10am and 3pm.
Thursday's ceremonies will be for the Faculty of Science, Health, Education and Engineering. Friday's will be the Faculty of Arts, Business and Law.
USC Chancellor John Dobson OAM will confer degrees and certificates on more than 1,350 graduands in total.
Honorary doctorates will be presented to designer Dr Ken Cato AO and artist Kenneth Thaiday Senior. An honorary senior fellowship will be awarded to lawyer John Gallagher.
Four graduands will deliver Graduate Responses to the audiences.
The events will be video-streamed live on the USC website at www.usc.edu.au/graduation
Vice-Chancellor Professor Greg Hill said graduation ceremonies provided a wonderful opportunity for USC and the wider community to celebrate the accomplishments of students.
The final graduation ceremonies for 2016 will be held on 29 September.
Article originally appeared on the University of the Sunshine Coast website here – 06 April 2016.
Back to all news