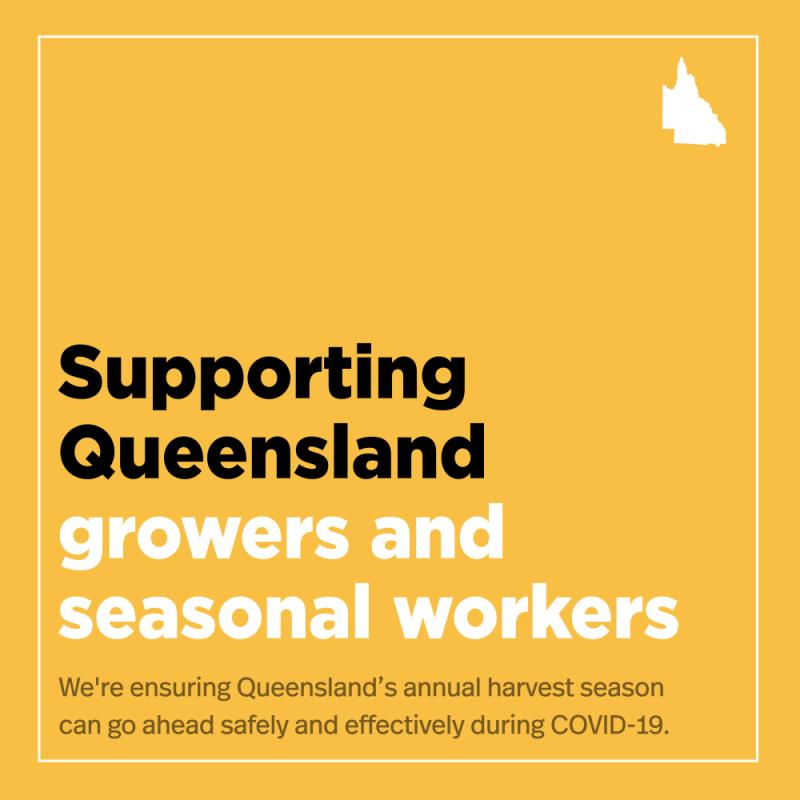 The Queensland Government is working closely with Queensland producers to make sure harvests can go ahead safely and effectively during COVID-19. The Queensland Premier, Annastacia Palaszczuk said "much of Australia's fresh produce is grown right here in Queensland and our growers need up to 10,000 workers to help harvest their crops over the next six months."
Any seasonal worker coming to Queensland needs a border pass and details of:
• where they had been for the previous two weeks
• written confirmation of a job in Queensland
• and where they planned to reside.
If they come from a declared COVID-19 hotspot, they must also self-quarantine for 14 days at their own or employer's expense before starting their employment. For more information, click here.  
Back to all news