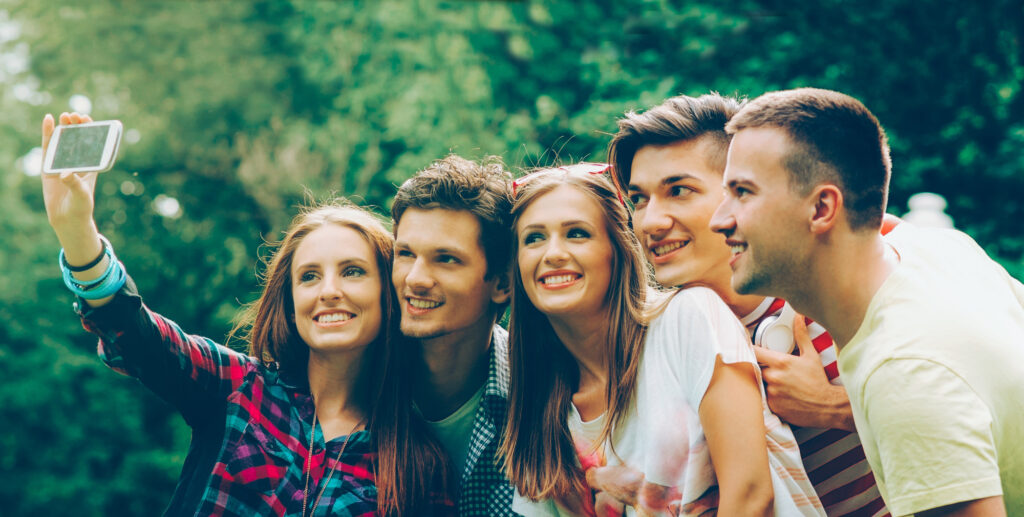 Register now for the next free Talent Essentials workshop offered by Study Sunshine Coast – Amplifying your brand via LinkedIn. Developing a well defined personal brand and a strong professional network are an essential part of career success in this highly competitive employment landscape. This workshop covers aspects of employment preparation and will give you the skills to help you uncover your personal brand, and teach you how to articulate your unique skills and experience to get the job you want. We take you through the key social media platforms, explore how employers use these various platforms and how you can use them to your career advantage too.
Study Sunshine Coast is delighted to offer current students studying on the Sunshine Coast the opportunity to attend this free employability workshop, hosted by Sally Dwyer from Be Social. Be Smart.
Amplifying your brand via LinkedIn workshop
Date – Thursday 13th May
Time – 11am – 12.30pm followed by a free lunch
Location – Room D1.52 at USC, Sippy Downs Campus.
REGISTRATIONS OPEN NOW
Students also have the opportunity to register now for the second Talent Essentials workshop offered in May. Students can attend one or both workshops.
How to get a job via LinkedIn Workshop
You have a great LinkedIn profile – now what? This workshop will teach you how to engage, connect and consistently create dynamic content that will help you get the best out of your profile and create career opportunities. We will look at the importance of continuing to consistently update, post, engage and
connect using your profile and unpack the importance of listening and researching online, examples of
effective content, and how to engage with prospective employers, peers and potential mentors.
Date – Wednesday 19th May
Time – 11am – 12.30pm followed by a free lunch
Location – Room CG.50 at USC, Sippy Downs Campus.
REGISTRATIONS OPEN NOW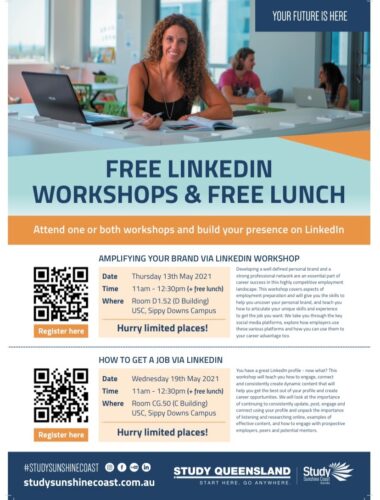 Back to all news