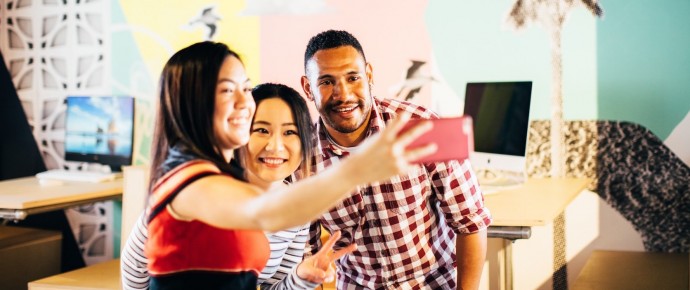 Virtual Social Hangouts have never been more in need than during the COVID-19 global crisis. Sunshine Coast students are invited to join the Study Gold Coast weekly Virtual Social Hangout every Friday from 1pm to 3pm.
Virtual Social Hangouts with the Gold Coast Student Hub are an excellent opportunity to connect with the broader Queensland student community and the Student Hub team right from the comforts of your home through popular platforms such as Facebook & Instagram.
Social Hangouts will feature live music, as well as virtual games, trivia and yoga. You can also submit your questions or concerns to let us know what's on your mind via our social channels too.
Overview of the Hangout session this Friday:
1hour 30mins show
Start with 30mins live music performance by recently graduated student Alina Claire
Study Gold Coast staff Mo and Joseph then host chat show, giving latest updates, information and online support available
Guest speaker will be ex student ambassador who has remote work business, interview about her experiences
Triva quiz – Game of Thrones theme, picture cards (reply in comments)
Virtual yoga session
Closure statement
JOIN NOW live on Facebook
Back to all news