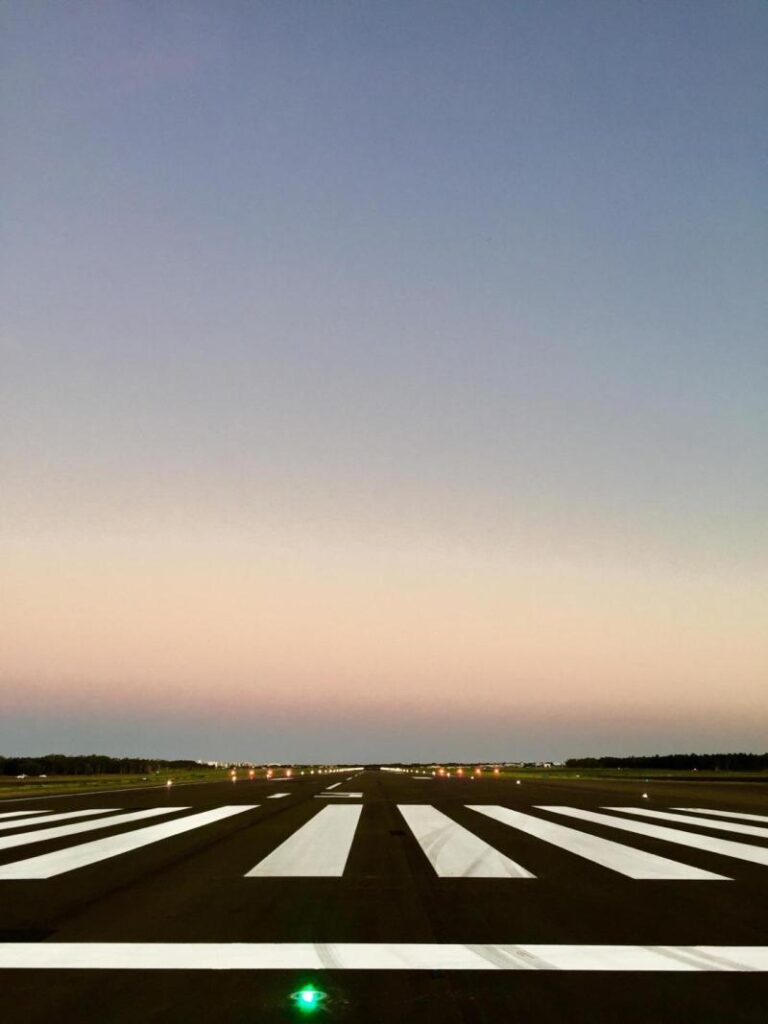 Sunshine Coast's new runway lit up recently as part of an important test flight in preparation for the runway opening in June. More than 400 lights turned on to guide the first ever plane, a Twin Comanche, safely in to touch down on the 2.45km stretch of runway.
The runway lighting test flight marked one of the final checks required for Sunshine Coast Council to hand the runway over to the Sunshine Coast Airport on 14 June. The Twin Comanche performed several approaches from both ends of runway 13/31 at a height of 200ft to check the safe operation of approach and runway lighting.
Thanks to Sunshine Coast Council for the photo. 
Back to all news