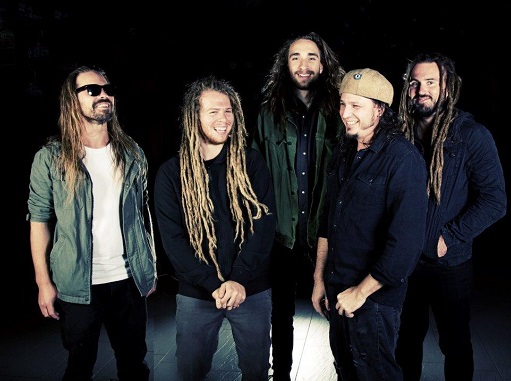 Sunshine Coast audiences keen to experience the thrills of live music again while supporting local artists will be in for a tailored treat with Venue 114 today announcing LIVE@114 – a series of captivating live music performances during November and December 2020, plus January 2021.
LIVE@114 kicks off on Saturday 7 November, 7pm, featuring four prominent local artists including roots/reggae headline act Bearfoot.
Well known DJ Gypsy Fingerz will mix it up and spin the first set, followed by a chilled set by Oskar Cambell on guitar.
Acclaimed Triple J unearthed artist Dorah Jacson and her band will continue throughout the evening with indie-rock tunes followed by the highly energetic six-piece roots/reggae band Bearfoot, who continue to make a big splash on the music scene wherever they go.
Venue 114 Manager Louise Thompson said she was thrilled to be bringing back live performances for our community to engage, celebrate and immerse in while supporting and showcasing our amazing local talent here on the Sunshine Coast.
"LIVE@114 includes a diverse range of incredible artists and these intimate, licensed live music gigs will continue to evolve throughout summer," Ms Thompson said.
DJ Gypsy Fingerz is a jungelist at heart with bass on the brain. This jack-of-all-genres has played at some of the UK's most cranking festivals. Fingerz is now firmly rooted to life on the Sunshine Coast where he's making a name for himself as a predictably unpredictable tinker of a DJ. With an energy on stage to rival his tunes, expect a feel-good amalgamation of the freshest squelchy stompers and chunky dance floor whompers.
Oskar Cambell has found his place, pulling on heartstrings and sharing his story through music. His unmistakable sound combines smooth elements of soft rock, soul and pop that work together to create a sentimental, heartfelt and often romantic atmosphere. Oskar's music simulates a sense of familiarity and comfortability through his thoughtful songwriting, warm, soul-filled vocals and tastefully melodic guitar playing.
After a momentous two years of firsts, playing festivals such as Big Pineapple Music Festival, getting Triple J airplay, releasing her first singles and supporting some of her favourite artists such as AYLA and CLEWS, Dorah Jacson releases her long-awaited debut EP Lie Awake.
For those that are new to her music, Dorah Jacson delivers songbird-like vocals, accompanied by driving guitar licks and powerful drums, all forming her own dark and dreamy stylings of indie, pop, and alt-rock. Her singer/songwriter style lyrics are heartfelt, yet whimsical, and she leaves many caught in her captivatingly powerful delivery at live performances.
Earlier this year she released the title track of the EP, as well as the emotionally charged 'Lurking', speaking out about the harassment many women experience not just in the music industry, but everywhere.
Roots/reggae six-piece, Bearfoot are making a big splash on the roots scene with their sun-soaked-yet-dark modern take on roots, reggae and dub. Turning heads and turning on eardrums wherever they go, Bearfoot's highly energetic, sweat-drenched live performances and knack for creating catchy melodies has earned them new fans all over the country.
When: Saturday 7 November, 7-11pm
Upcoming:
Saturday 21 November, 7-11pm featuring Band of Frequencies,
DJ Jesswah, The Dawn Light and Dear Doonan
Saturday 5 December, 7-11pm with Sunny Coast Rude Boys,
DJ Global Party People, Mad Tones and Solua
Saturday 16 January, 7-11pm  (Artists to be announced)
Saturday  30 January, 7-11pm (Artists to be announced)
Where: Venue 114, 114 Sportsmans Parade, Bokarina
Cost:  $25pp  BOOK NOW at www.venue114.com.au
Licensed, seated event. Under 18 years must be accompanied by an adult
*Venue 114 adheres to all Queensland Government's COVID-19 guidelines and operates in a COVID Safe environment.
ENDS
Image: Roots/reggae band Bearfoot will headline LIVE@114 on 7 November (supplied and taken prior to the COVID-19 pandemic).
Back to all news