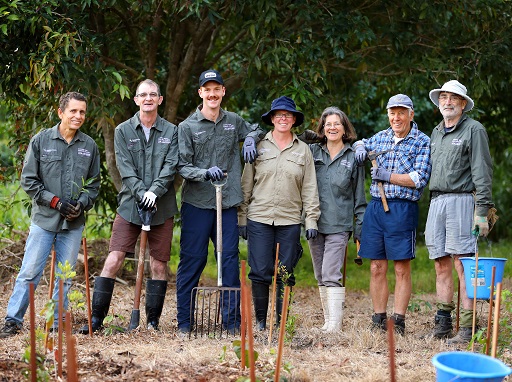 BushCare Community is a BushCare Sunshine Coast sub-program consisting of a network of over 40 groups who share a common goal to conserve and restore our Sunshine Coast bushland in Sunshine Coast Council's environment reserves.
Each group holds regular working bees throughout the year. No commitment is required, you can join-in where and when you can.
Read more about each group in our group profile book or view the map and working bee schedule to find a location or time to suit you.
How to join
To become a BushCare Sunshine Coast volunteer register online or contact the group using the details listed in the profile book or working bee schedule above.
BushCare Community volunteers enjoy the benefits of:
meeting new people and forming friendships that can last a lifetime
staying healthy and active
onsite training and guidance
supply of equipment and materials
workshops and information sessions
recognition of efforts
social and networking activities
refreshments.
Back to all news