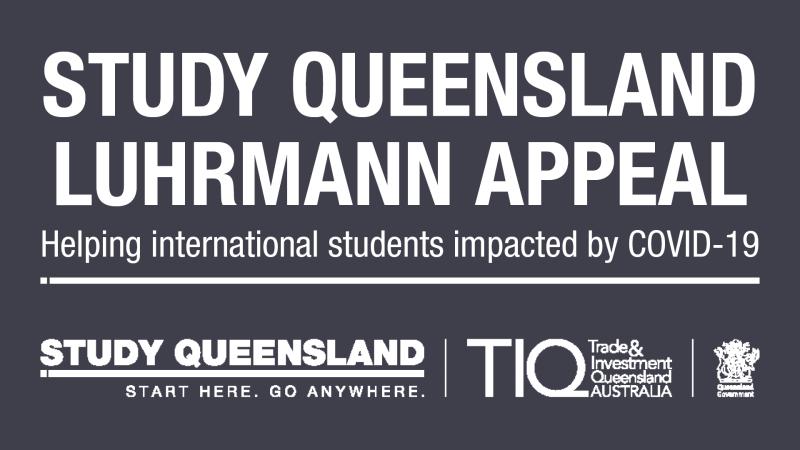 International education and training is a leading Queensland export, generating $5.6bn in value and underpinning more than 27,000 jobs last year.
International students contribute to the state's cultural, social and economic fabric. Right now, they're facing tough times through jobs losses and restrictions caused by COVID-19.
Study Queensland has teamed up with Lilly Luhrmann, daughter of Australian film director Baz Luhrmann to establish the Study Queensland Luhrmann Appeal. The appeal is calling on those who can to donate and support Queensland's international students.
If you are interested in donating and supporting international students in Queensland, you can do so via the GIVIT site. 
Back to all news