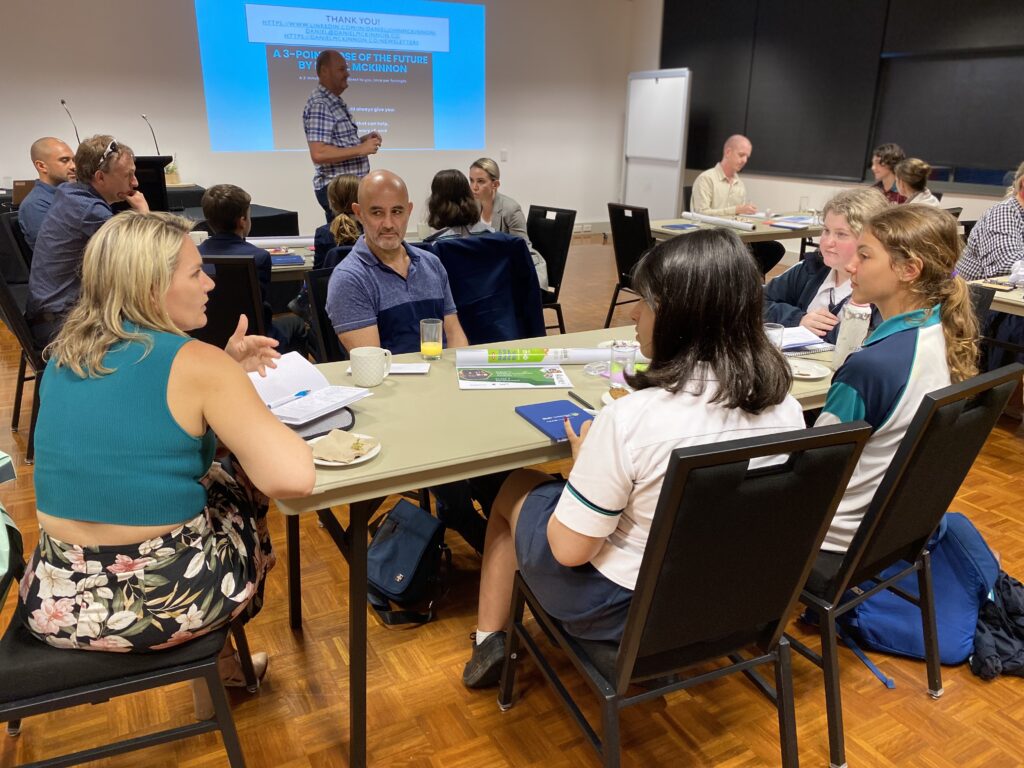 The Mayor's Telstra Innovation Awards mentor sessions kicked off last week with a number of local entrepreneurs and innovators working directly with the 10 finalist teams. The mentoring sessions follow the same methodology used to coach new companies through their start-up phase. The purpose of these sessions is to provide finalist teams with specialised guidance on how to further develop their ideas.
The first mentoring workshop focused on Finding product market fit using design thinking. Daniel McKinnon, Managing Director, CTO at Frontside Future was the guest presenter and shared his knowledge on how to make software projects a success. "Had a blast presenting to the finalists of the Mayor's Telstra Innovation Awards on how to create awesome technology projects in the best way.
"So cool to see innovative ideas for good coming from the young entrants. Hopefully some of my "gems" will help," McKinnon said.
The next Mayor's Telstra Innovation Awards mentor workshop is being held this Thursday 19th May with Raphael McGowan the Founder of Bakslap sharing his advice and expertise on all things marketing. View the list of industry experts and entrepreneurs who are mentors in this year's program.
Back to all news