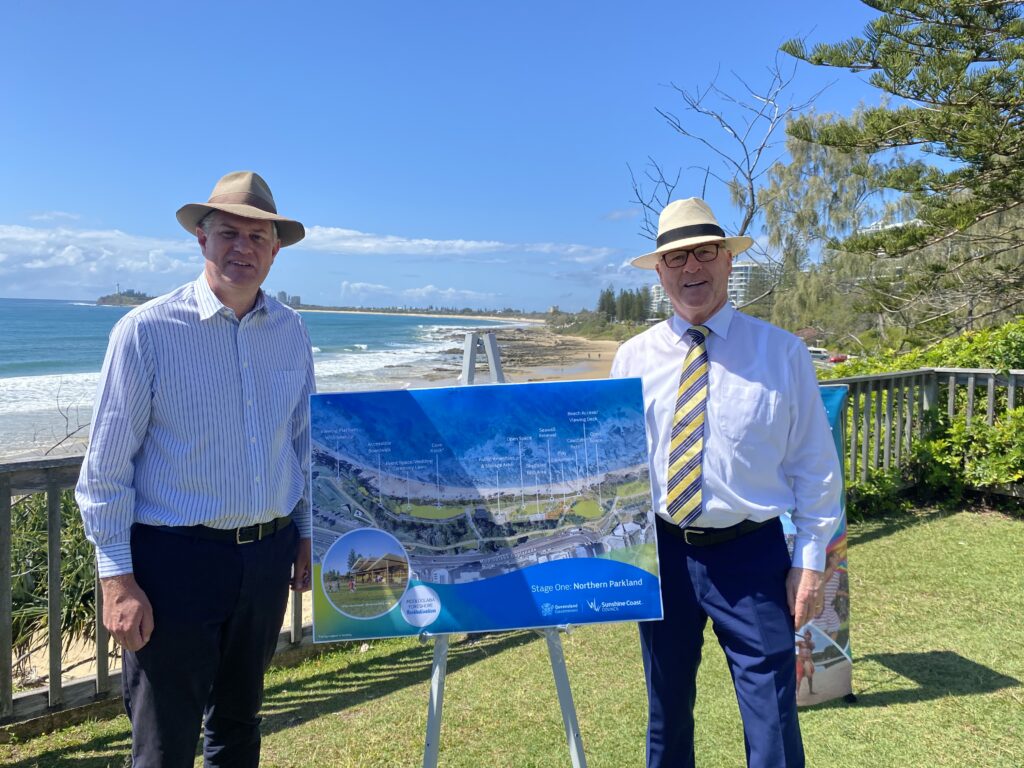 Experiencing Mooloolaba's beautiful vistas will get a whole lot easier thanks to a foreshore revitalisation project about to get underway.
Local Government Minister Stirling Hinchliffe said work would start on the $11 million upgrades in October.
"This is going to be absolutely stunning when it's finished and it's just stage one of a plan to revitalise the entire foreshore," he said.
"Part of the funding – $4.5 million – is from the Queensland Government's $50 million Unite and Recover Community Stimulus Package for South East Queensland councils to stimulate economies and support jobs," he said.
"The pandemic has wrought havoc on economies across the globe but Queensland is already rolling out a plan for economic recovery, and this package is part of it.
"The Sunshine Coast Regional Council estimates this project alone will create or support almost 600 jobs, which is a great result for this region."
Sunshine Coast Regional Council Mayor Mark Jamieson said the northern precinct would be transformed into a new regional public parkland that celebrated the Sunshine Coast way of life.
"Northern Parkland Stage 1 is a critical step in providing an outstanding destination for locals and visitors alike and will provide an important stimulus for the tourism and building sectors at this time," Mayor Jamieson said.
"This project has the potential to stimulate construction jobs and flow on benefits to businesses across the region.
Back to all news