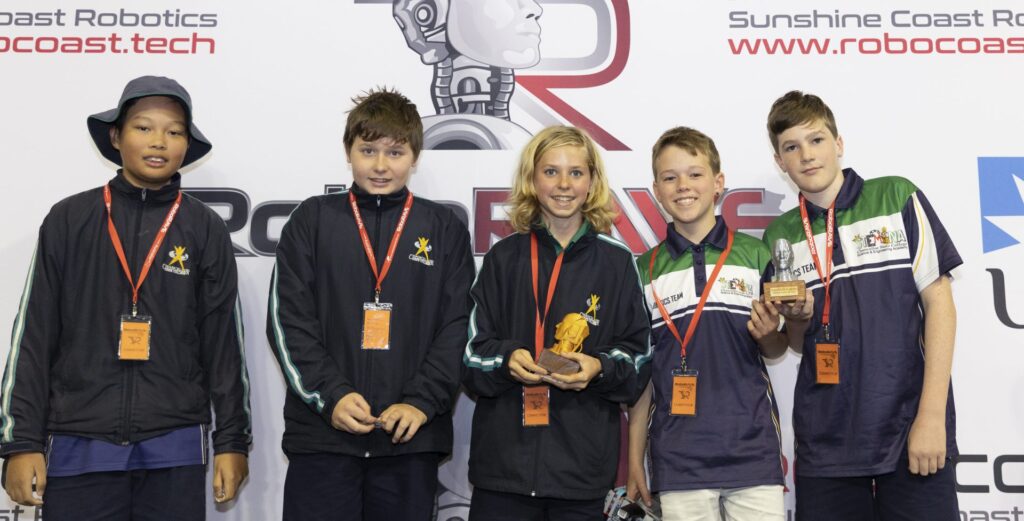 Twenty Sunshine Coast teams have battled it out at the RoboRAVE Australia annual robotics competition at the University of the Sunshine Coast, with ten of those teams from seven local schools* winning across 15 divisions. 

Teams from Baringa State School, Sunshine Coast Grammar School, Chancellor State College, Peregian Springs State School, Mountain Creek High School, Caloundra Christian College and St Andrews Anglican College were crowned for their entries in the popular competition. 

The energy was electric as students, aged eight to 20 representing 363 teams from across Queensland, yesterday (July 17) raced to design, build and program fully autonomous robots to compete in the challenges for each division. 
Sunshine Coast Council Mayor Mark Jamieson, who officially opened yesterday's event, said council recognised our young people were the future leaders of our region's high value knowledge-based industries.
"The talent and imagination on display yesterday was inspiring and it was clear a lot of hard work and passion had gone into each team's preparation," Mayor Jamieson said.
"Through the Regional Economic Development Strategy, council is a proud supporter of RoboCoast and the RoboRAVE competition, which gives our young people the opportunity to develop the skills and industry connections they need to access exciting career pathways in technology.
"With the Sunshine Coast International Broadband network putting us on the international business map, and first-class education providers such as the University of the Sunshine Coast and TAFE Queensland on our doorstep, there is no better place to study Science, Technology, Engineering and Mathematics than right here on the Sunshine Coast."
Back to all news