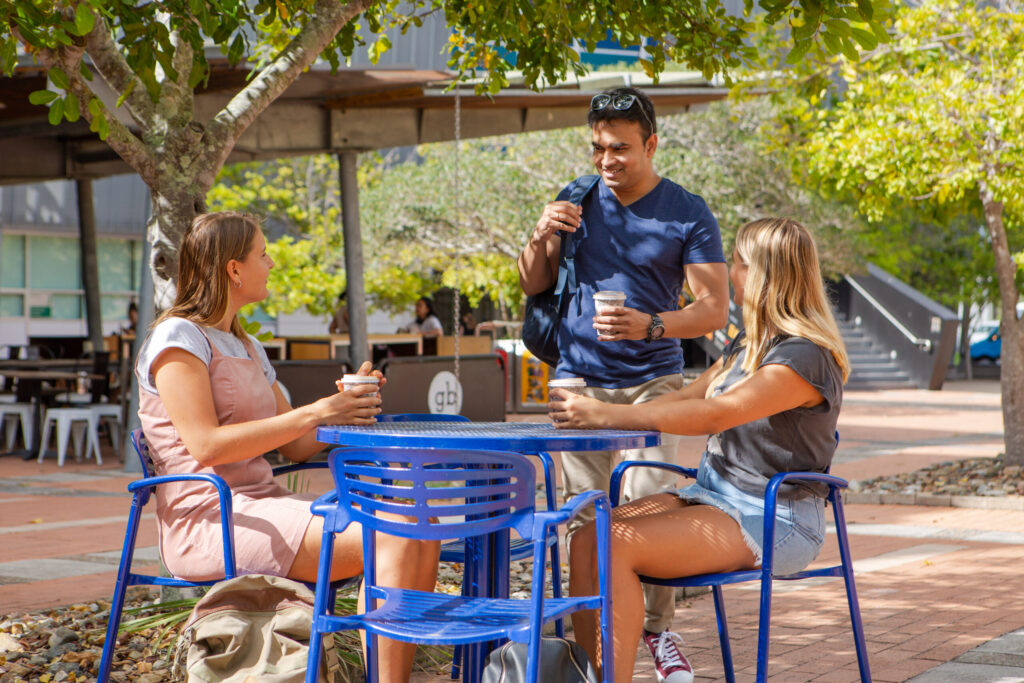 Study Sunshine Coast invites students to attend the free Job and Student Wellbeing event on Wednesday 29th September at USC, Sippy Downs Campus. Come along and meet our awesome student support officers and get amazing tips on CV writing, your cover letter, interview skills, work rights, your transferrable skills and free services available to you!
You'll get to meet other students and join the interactive job workshop with a free lunch provided. Study Sunshine Coast is here to provide you with valuable information and resources on living, working and studying in Queensland and the Sunshine Coast. To attend this free workshops and lunch, register your details and dietary requirements via this registration form here.
Students can also book a private 30min appointment with a student support officer. The student support officers are available to help you with anything student life, whether it be tidying up your resume, practicing interview skills, talking about your visa, finding out about fee help or more – to book an appointment click here. Please note, appointments are limited to one person per session so make sure you book online.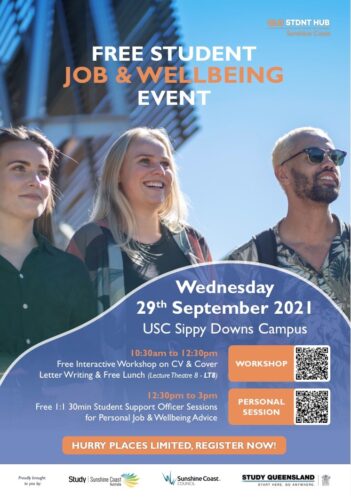 Back to all news