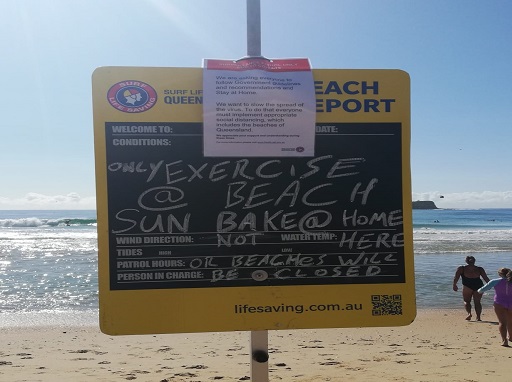 Sunshine Coast Council is calling on everyone on the Sunshine Coast to STAY HOME to help #StopTheSpread of the novel coronavirus (COVID-19). We're all in this together and we all need to make sensible choices to ensure public areas like our beaches aren't closed. If you are going out to exercise and your favourite walking track, beach or dog park is crowded, turn around and go home. Learn more
Staying Happy and Healthy during COVID-19
While staying at home is critical in the novel coronavirus (COVID-19) pandemic, Sunshine Coast Council is reminding residents to look after their own physical wellbeing.
Council's #CovidKindness initiative offers a wide variety of practical tips and resources for neighbours to connect and look out for one another, neighbour to neighbour, street to street and community to community.
A series of free and useful information is available on council's website that encourages people to Stay Healthy.
Council's top tips for reducing stress while in isolation include:
Set up a daily routine for everyone in the household.
Plan activities that are fun and give you a sense of achievement.
Maintain physical fitness and reduce stress with an at-home exercise routine.
Eat well, plan ahead and learn to cook a variety of nutritious meals.
Stay connected with friends and family via phone, email and video conferencing.
Back to all news