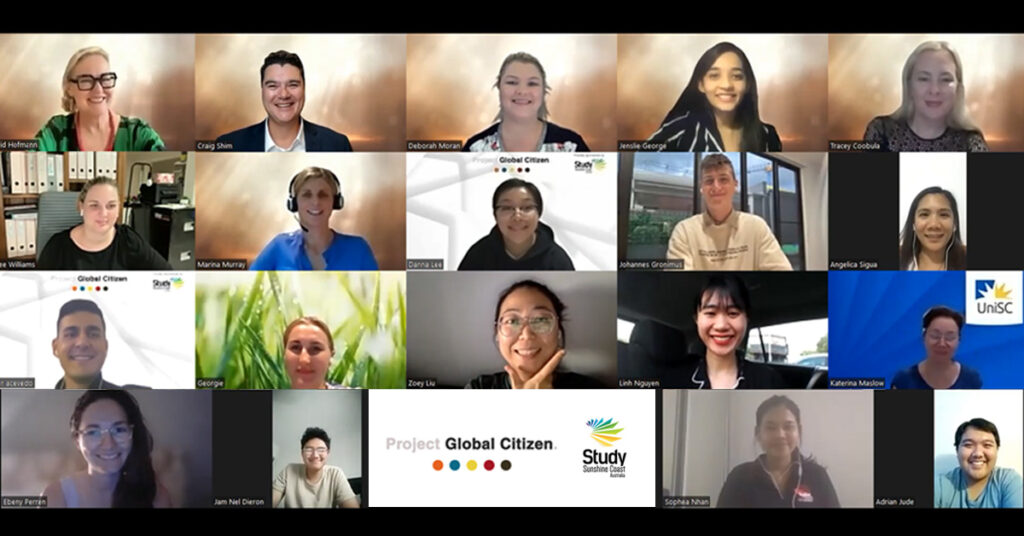 Congratulations to the latest cohort of Sunshine Coast students who graduated from the Project Global Citizen program. The students join an elite alumni of Sunshine Coast students who have completed the 8 week cross cultural competency program over the past three years. It was a night of celebration recognising the efforts of the graduating students who have worked hard to complete the program as well as juggling their studies, work and personal lives.
Marina Murray from Study Sunshine Coast said the Project Global Citizen is one of the flagship program's we offer students as part of our Employability and Industry Engagement Program. "One of our core objectives here at Study Sunshine Coast is to enhance the student experience by offering free meaningful events, workshops and programs such as Project Global Citizen.
"Over the past three years we have funded over 120 students to complete this program, which has positively influence their work, study and personal life. We are really proud of being able to offer this program to so many international and domestic Sunshine Coast students," Murray said.
The graduating students were all awarded fully funded scholarships to participate in the PGC Program which commenced back in August. Students were from UniSC and TAFE Queensland and come from a diversity of countries including Australia, Japan, Brazil, China, India and Philippines.
"The graduating students have been outstanding to complete this amazing cultural intelligence accelerator program. They have been so dedicated and engaged throughout the program and now all walk away with the highly valued microcredential they can add to their LinkedIn profiles and CVs to help with future career prospects."
Study Sunshine Coast would like to thank the Project Global Citizen team for facilitating and delivering this high quality program over the past three months.
Back to all news