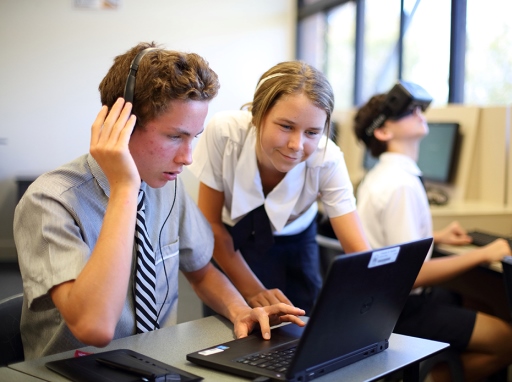 The Sunshine Coast continues to strengthen its reputation on the world stage with the announcement the region is a Top7 Global Intelligent Community for the second successive year.
The New York-based Intelligent Community Forum (ICF) announced the finalists in the annual Top7 Awards on February 10, 2020 in Taiwan.
As a Top7 community, the Sunshine Coast is now in the running again for the prestigious Intelligent Community of the Year award, to be announced in June.
This acknowledgement follows the Sunshine Coast being named a global Smart21 community for 2020, the sixth time the region has achieved this recognition.
Sunshine Coast Council Mayor Mark Jamieson said being one of the Top7 Intelligent Communities of the world for the second time reinforces the impact and value to our community of the region's economic, environment and community strategies and their emphasis on sustainability in all of its forms.
"The Top7 award demonstrates we are continuing to deliver world-class initiatives together with the community across the six indicators of broadband, knowledge workforce, innovation, digital innovation, engagement and sustainability," Mayor Jamieson said.
"Our region's innovation and entrepreneurship ecosystem, which has expanded 65 per cent in the last four years, reflects the dynamic network of education programs, business incubators, co-working spaces, advocacy events and meet-ups which support and encourage entrepreneurial talent, new ideas and creativity.
"At the end of the day, that is what being Australia's most sustainable region: healthy, smart, creative – is all about.
"Connecting people and ideas that benefit the wellbeing of our communities is a hallmark of our council's approach.  Securing a place in the Top7 Global Intelligent Communities' list recognises the value of our efforts in this regard."
2020 Sunshine Coast Citizen of the Year Mark Forbes, founder of Sunshine Coast eating disorder support service endED, agreed the region was renowned as a world-leading community.
"As the National President of the Australian Outrigger Canoe Racing Association, I celebrated Sunshine Coast's winning bids to host the 2016 World Outrigger Sprint Championships and the 2019 World Marathon Championships, being awarded over strong international competing bids from Tahiti, Hawaii and Italy," Mr Forbes explains.
"Now, my wife and I have started our charity endED and chose the Sunshine Coast as the place to build Australia's first live-in eating disorder residential facility – endED Butterfly House.
"We chose the Sunshine Coast because a council priority was to establish the region as the Health Hub of Australia.
"The region is also the ideal population size that still holds strong community values and retains a commitment to connectivity. endED Butterfly House will be completed by mid-2020 with the first clients entering residential late 2020."
RoboCoast co-founder Simon Richardson said council had committed to ongoing support for education of robotics, engineering and coding for the region's youth to help prepare them for the jobs of the future.
"RoboCoast workshops and competitions have inspired students to pursue a career in mechatronics or mechanical engineering, something they wouldn't have previously thought possible," he said.
"They started out building LEGO sumo robots, but have now designed and manufactured robots in AutoCAD, won the National Championships in Sydney and will represent Australia at NASA in Houston in April – what an amazing experience."
HeliMods' Head of Strategic Engagement and Special Projects, Sandra Brodie, said the Sunshine Coast offers the best opportunities, all in one area.
"I made the decision to leave a senior career position in Melbourne and 'city life' in search of a more holistic and fulfilling lifestyle on the Sunshine Coast," Ms Brodie said.
"I wanted to be somewhere I could still pursue a meaningful, high-value career path, with plenty of opportunity and growth for me and my future family, while at the same time, having the ability to live in closer connection to both nature and a sense of community.
"I believe the Sunshine Coast is an incredibly unique location globally, in that it is possible to combine all of these elements and thrive in a truly integrated and balanced way."
It is a sentiment echoed by renowned recipe book author and Sunshine Coast identity Kim McCosker, of 4 Ingredients, who was proud to attend the 2019 Global Intelligent Community Awards with Mayor Jamieson in New York last June.
"What makes living and working on the Sunshine Coast so incredibly special is its intrinsic values; and the wonderful thing is that they are available to everyone," Ms McCosker said.
"The Sunshine Coast is an incredibly supportive and connected community and is fast becoming known as the Entrepreneurial Capital of Australia.
"Yet when you aren't working, it's easy to unwind and relax in our natural ecosystem that stems from the lush green hinterland, to the sparkling waters of the Pacific Ocean.
"It's this balance, between work and life, that is probably the greatest gift the Sunshine Coast has to offer, and one I know my family and I cherish above nearly all else."
The Top7 finalists for 2020 (in alphabetical order):
Adelaide, South Australia, Australia
Hamilton, Ontario, Canada
Hudson, Ohio, USA
Markham, Ontario, Canada
Sunshine Coast, Queensland, Australia
Tallinn, Estonia
Westerville, Ohio, USA
Sunshine Coast – Intelligent Community awards
• 2020 – Top7 and Smart 21
• 2019 – Top7 and Smart21
• 2018 – Smart21
• 2017 – Smart21
• 2015 – Smart21
• 2014 – Smart21
The Top7 regions represent models of economic and social transformation, exemplifying best practices in broadband deployment and use, workforce development, innovation, digital inclusion and advocacy that offer lessons to regions, cities, towns and villages around the world.  They are charting new paths to lasting prosperity for their citizens, businesses and institutions.
The ICF says Smart Cities are about saving money, becoming more efficient and delivering better services to the community. Intelligent Communities seek to make better cities: places large and small, urban and rural, where citizens and employers thrive and prosper in the broadband economy. Intelligent Communities adopt technology but do not make it their focus. They find vision-driven, community-based, technology smart solutions to their most urgent problems. They make sure they have the broadband and IT infrastructure they need to be competitive. But they know it is only a means to an end. More of their energy goes into developing a workforce able to do knowledge work. More effort goes into crafting an innovation ecosystem where business, government and institutional partners create high-quality employment and meet social needs. More emphasis is placed on expanding access to digital skills and technology for those otherwise left out. More work goes into engaging citizens as advocates for progress.
Back to all news