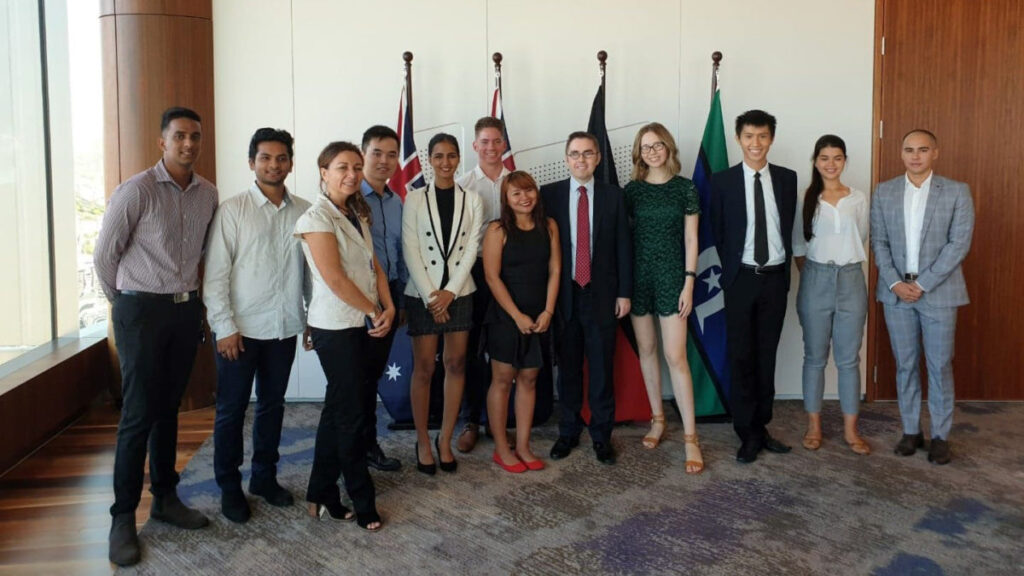 Students from 10 countries will be a grass-roots voice on international education in Queensland, following their appointment to the 2019 Queensland International Student Advisory Panel (QISAP).The students will represent the 135,000 international students currently studying in Queensland from more than 160 countries.
Jean Martha Degollacion, former Study Sunshine Coast student ambassador has been appointed to represent the Sunshine Coast region.
Panel members will use their own experiences and those of their peers to advise the Queensland Government on ways to enhance the student experience in study destinations across the state.The new panel members live and study in Brisbane, Cairns, Townsville and Ipswich and on the Gold Coast and Sunshine Coast, representing Queensland's widespread study locations.
TIQ CEO Paul Martyn said that QISAP would report on emerging trends and issues from across the regions that affect students.
'In a unique model of student engagement and governance, QISAP harnesses the diversity of the international student voice,' he said.
'Designing solutions for students by students is a powerful tool, and we are delighted that another panel of students will volunteer their time to work with us this year.'
The new panel members met for the first time in Brisbane on 8 April, attending a full-day induction program where they were able to network with key government stakeholders and discuss current issues facing the international student community.
This year QISAP will focus on key areas affecting the student experience.
The panel will consult with international and domestic students on new initiatives, student experience programs and how best to implement them.
QISAP members will also work with Study Queensland to design important events, including International Students Meet Parliament and the International Student Leaders Forum.
The 2019 panel has 10 new international student panellists, 2 returning QISAP mentors and a representative of the domestic student cohort.
QISAP is an initiative of the International Education and Training Strategy to Advance Queensland 2016–2026.
International education is identified as Queensland's second-most valuable services export in the Queensland Trade and Investment Strategy 2017–2022.
Back to all news