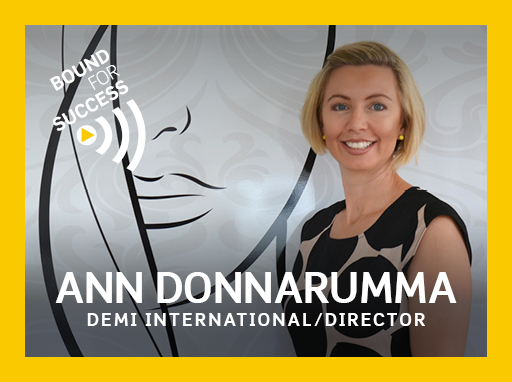 Study Sunshine Coast Industry Member, Ann Donnarumma, is featured in the latest Sunshine Coast Council Bound for Success Sunshine Coast Business Podcast. Ann is the inspirational Director of the International College of Queensland and owner of the Demi International Beauty Academy.
In this podcast hear from Ann how to revive an existing business, how to find the right employees, find the secrets to a happy team and how to be a great leader. She shares a number of other fascinating insights from her incredible career thus far which includes teaching English to the Italian secret service, high level positions in banking and recruitment. Listen to Bound for Success today to find out more.
Listen to Bound for Success today on the Sunshine Coast Council website or your podcast app.
Ann and her team at the International College of Queensland have recently launched a number of new courses including:
Learn more about all courses available at:
Back to all news