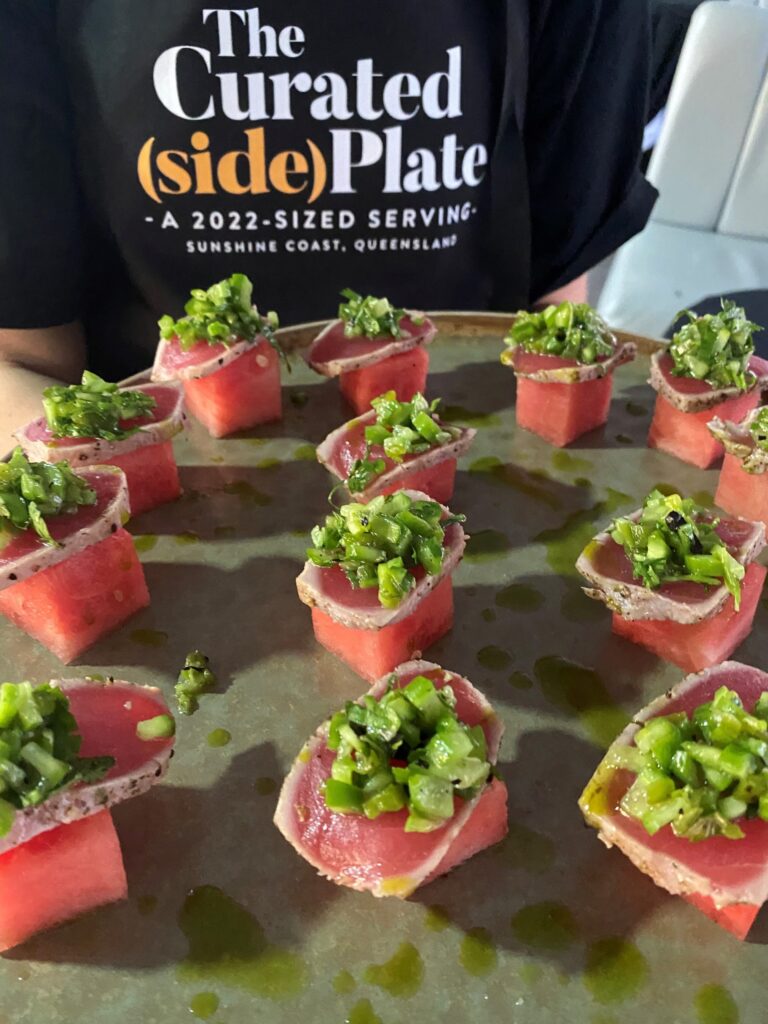 Food lovers are encouraged to get in quick to grab the last remaining tickets to Sunshine Coast's culinary festival – The Curated Plate.
From July 29 to August 7, local restaurants, farms, tourism and event operators are throwing open their doors and offering the best of local food and beverage experiences to locals and visitors from throughout the State, Australia and overseas.
Foodies eager to get a taste of all things Sunshine Coast across the 10 days will enjoy culinary delights created by local chefs and cooks using local produce. Special events, trails, and unique tourism activities will add to the festival atmosphere.
Sunshine Coast Council Mayor Mark Jamieson said he was thrilled to see The Curated Plate's return following a few years of COVID restrictions.
"This has been made possible thanks to a huge amount of input and support from the local industry and a new event format," Mayor Jamieson said.
"The 2022 program includes more than 90 events, organised and owned by 42 local food and agriculture businesses or business collaborations.
"In addition to the event organisers, it is estimated that a further 120 local businesses are involved directly in the festival – providing produce, event services or entertainment.
"The Curated Plate's return this year benefits more than 170 businesses and provides a significant regional economic benefit."
Mayor Jamieson also announced The Curated Plate would continue in 2023.
Tourism Minister Stirling Hinchliffe said The Curated Plate was a vote of confidence in the Sunshine Coast's visitor economy.
"It's terrific to see The Curated Plate build back better from the pandemic with a 2022-sized serving," Mr Hinchliffe said.
"When visitors experience the Sunshine Coast's smorgasbord of flavours and events, they support restaurants and cafes, as well as accommodation providers and tourism operators.
"The Curated Plate is made-to-order for locals and sun-seeking interstate connoisseurs who this year will serve up support for jobs and $1.6 million for the visitor economy.
"This destination event is a wonderful opportunity to share the world-class cuisine, events and great Sunshine Coast lifestyle we all love.
"And we're keeping The Curated Plate on the menu for 2023 with support from the Palaszczuk Government's Major Events Program."
To see the full calendar of culinary events, visit www.thecuratedplate.com.au
Back to all news