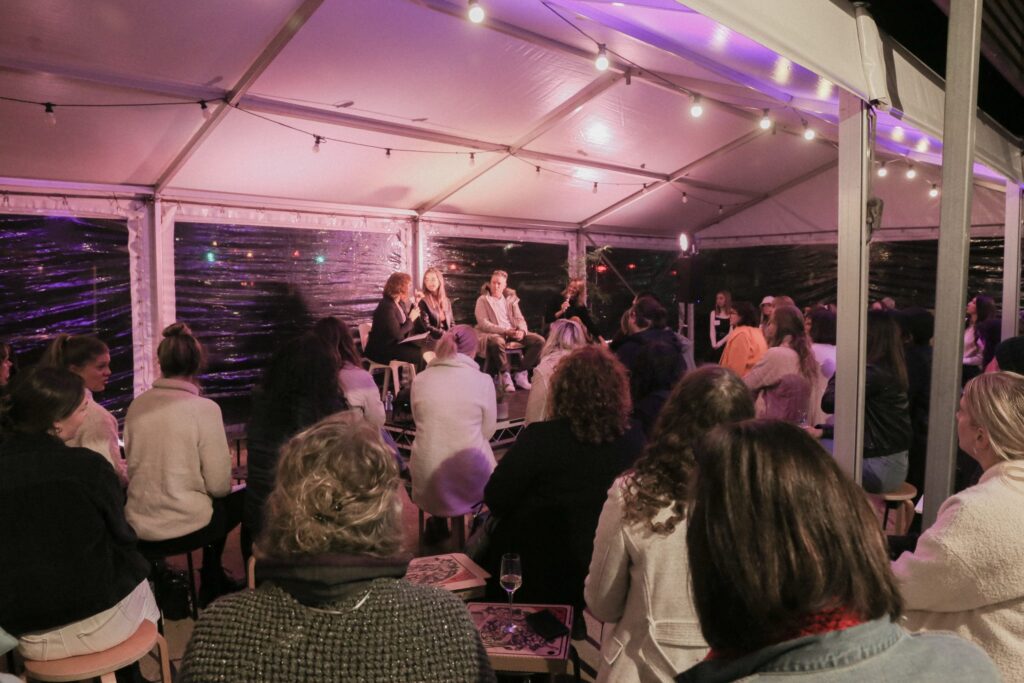 Study Sunshine Coast recently partnered with The Refinery talks on Creative Branding at The MET in Maroochydore. Sunshine Coast students along with other business and industry guests enjoyed listening to the live panel of three creative marketing professionals: Odette Barry (Odette and Co), Andrew MacColl (Saturate Studio) and Louise Clark (ebb & flow studio).
The panel shared their personal and professional insights on Brand Building and Authenticity and how to stay true to your Creative Path when business wants you to do otherwise. It was an engaging and inspiring event where the panellists were warm and approachable and the students were treated to a private Q&A sessions with the creative entrepreneurs.
Learn more about Study Sunshine Coast Industry Engagement events. 
Back to all news