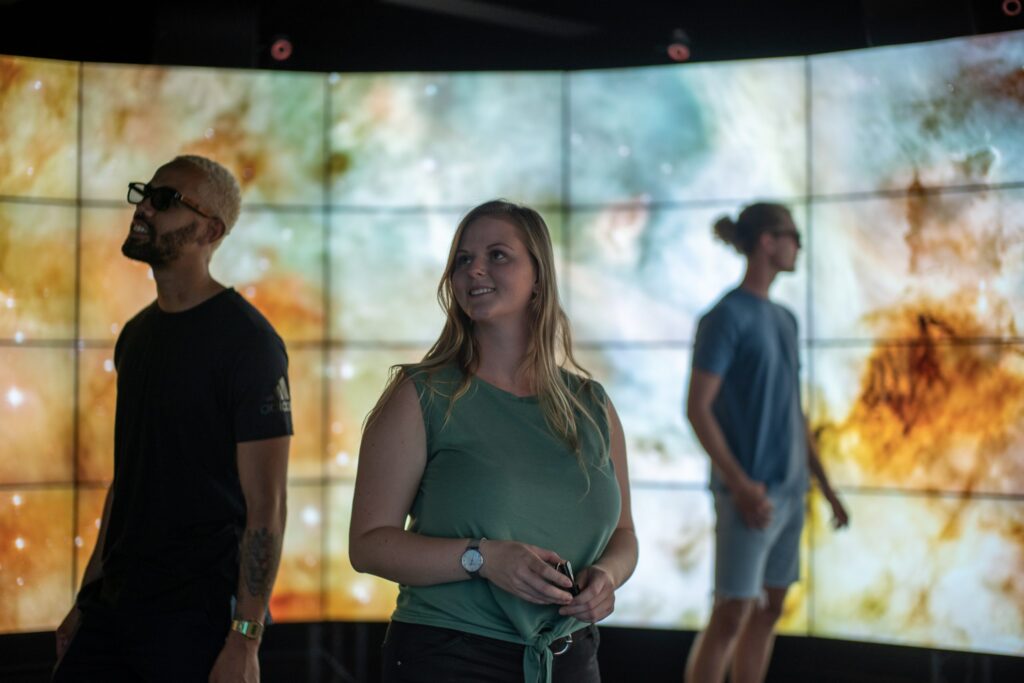 Study Sunshine Coast (SSC) is delighted to announce due to popular demand we are offering a second Project Global Citizen Program in Semester 2 2021. SSC has funded 20 Sunshine Coast students fully subsidised scholarships to participate in the 8-week cross cultural competency program. The program is highly sought after by students who earn a micro credential upon graduating the course.
"The best thing I have taken away is the increased level of cultural awareness and learning how to use cultural competence effectively, especially in the workplace," Beke from Germany. 2021 Study Sunshine Coast Project Global Citizen Graduate
"Developing cultural competency has taught me better networking skills across different sectors and in diverse environments," Amanda from Australia. 2021 Study Sunshine Coast Project Global Citizen Graduate
"Although I already had a surface level understanding of cultural differences, Project Global Citizen really deepened my cultural awareness and cultural intelligence and gave me the skills to understand in more depth how to perform in multiple cross-cultural situations.
"The best part of this experience was hearing all of the different cultural perspectives and understanding cultural mindsets of different nationalities in general." Nathan from USA. 2021 Study Sunshine Coast Project Global Citizen Graduate

HOW YOU CAN BECOME A GLOBAL CITIZEN
Scholarship applications are now open for Sunshine Coast students to apply for the Semester 2 2021 Project Global Citizen Scholarship Program (PGC).
What is Project Global Citizen?
Project Global Citizen Scholars undertake an 8-week blended learning program that radically improves their cultural competency skills for studying, living and working across cultures as a truly global citizen.
It creates an understanding of culturally-influenced expectations (the "unwritten rules") of employers and how to bridge the gaps that could limit your ability to survive and thrive in your new host country.
Over an 8-week program, we empower you with practical cross-cultural skills in relation to your academic, social and safety situation.
Project Global Citizen is Australia's first professional development program that focuses exclusively on leveraging culture to optimise your experience in studying, living and working as a truly global citizen.
Project Global Citizen graduates are certified with a micro credential they can use in their CVs and LinkedIn profiles.
Eligibility
In order to be eligible for the Semester 2 Project Global Citizen 2021 Study Sunshine Coast Scholarship, you must:
Be an international or domestic student aged 18 years or above and currently studying in an institution located on the Sunshine Coast.
Commit to attending a three hour interactive online workshop on Tuesday 12th October from 4pm to 7pm and completing a series of online activities by Friday 9th December 2021.
Commit to attending the interactive webinars on Tuesday 26th October, Tuesday 9th November, Tuesday 23rd November and Wednesday 8th December 6pm to 7pm.
Undertake a short online Project Global Citizen Cultural Quiz.
REGISTER NOW to secure your fully subsidised scholarship into the Semester 2 Study Sunshine Coast Project Global Citizen Program
Back to all news