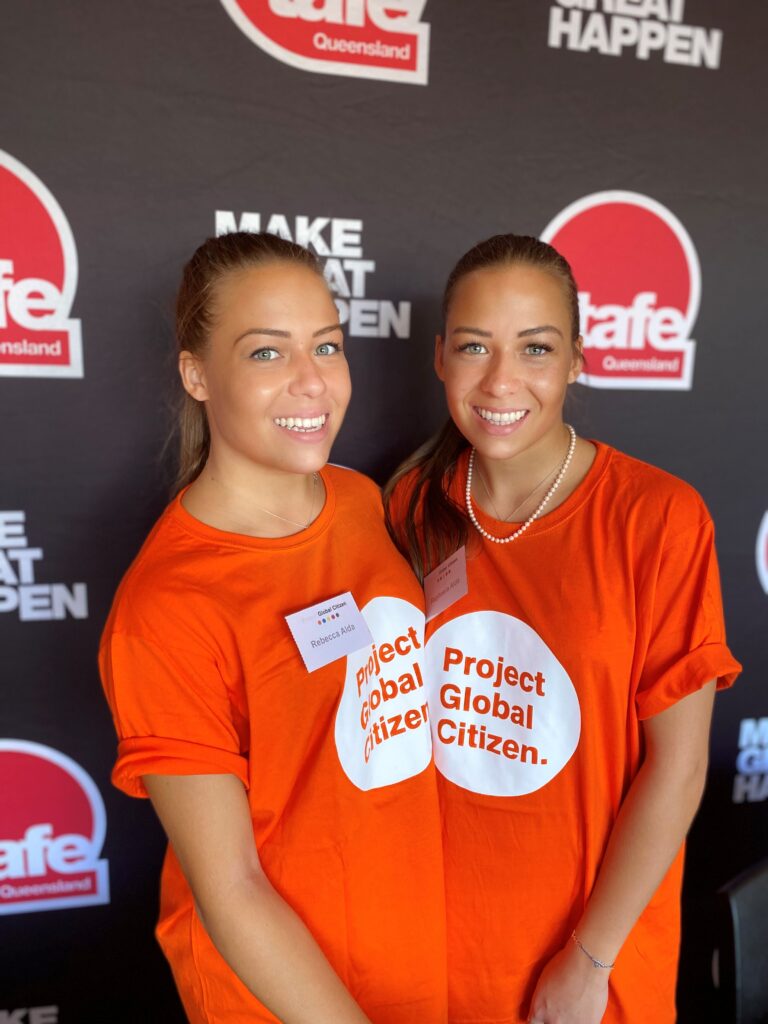 The Project Global Citizen Scholarship Program commenced this morning with over 30 local students participating in the 8-week blended learning program. USC students Rebecca Alda (left in picture) and Raphaela Alda (right in picture) are delighted to be involved in the cultural competency accelerator program that Study Sunshine Coast (SSC) is offering as part of its Student Employability Program.
Both from Vienna in Austria, Rebecca and Raphaela both see the value in developing their cultural intelligence for studying, living and working across culture to become truly global citizens.   "I'm really interested in this program because cultural differences are a big issue no matter where you are from.
"I'd like to discover how to match similar goals and approaches in the workplace and how to break the ice with others by understanding how different cultures work!" Rebecca said.
Raphaela strongly agrees with her sister to the benefits she will gain through participating in this scholarship program. "I'm so excited about being part of Project Global Citizen because international students want to understand how to deal with problems you can face in employment. I'm really looking forward to connecting with different and understanding them more so I can be part of something bigger."
Study Sunshine Coast is the first Queensland region to offer students scholarships to participate in Project Global Citizen. The program was oversubscribed by students and as such SSC is now waitlisting students for future programs.
Learn more about Project Global Citizen.
Back to all news