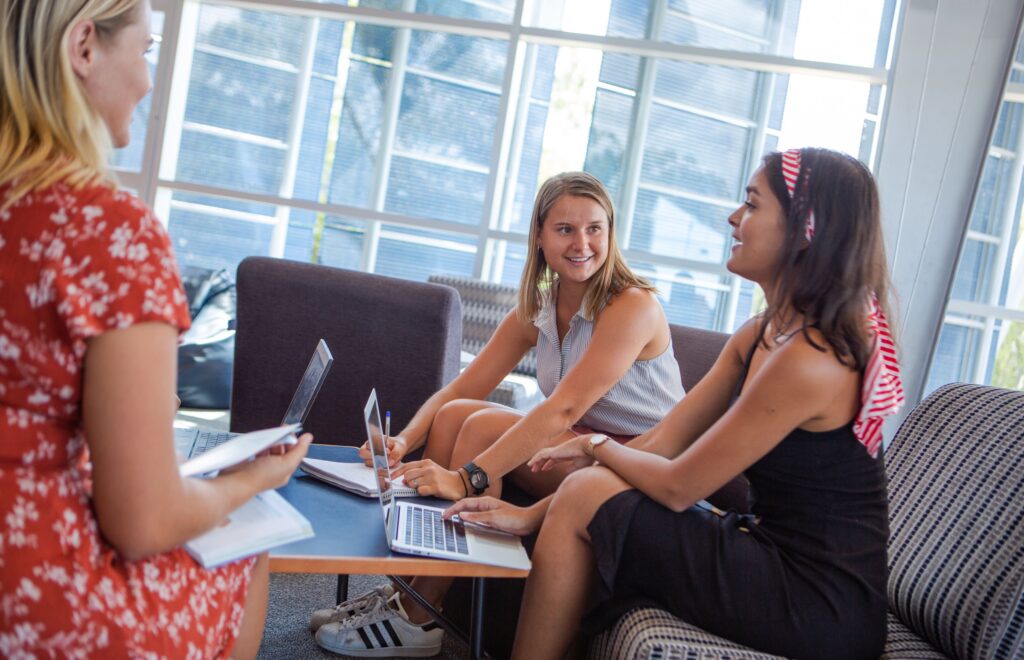 If 2020 has taught us anything it is that we live in an uncertain world. In an ever-changing environment it is important to focus on controlling your controllables. As a student a great way to do this is to use your time and the resources available to you to upskill yourself and improve your employability skills.
Finding support to create a competitive advantage specifically for "brand YOU" is possible if you know where to look.
On the Sunshine Coast, you have free career advisors at your education institution who love helping students just like you. Furthermore, you can access loads of free workshops and resources offered by Study Sunshine Coast and your institution.
We have 10 top tips to help you on your career journey. In part one in this special feature article on "Employability Resources to help you on your journey", we share tips 10 to five.
#10 Free USC Employability Toolkit
USC offers a free Employability Toolkit which is a comprehensive community resource from the USC Business School.
From ideas about developing and managing your online presence, to preparing for your next job interview, this toolkit will ensure your professional skills are sharpened and that you put your best foot forward whether you're applying for a new job or responding to the ongoing challenges in the business environment.
Developed by industry professionals, the modules give you the opportunity to take a fresh look at your professional profile, so take your time going through them to get the best results. You may complete one or more modules, depending on your interests.
Whether it's learning new skills, or getting the support you need to succeed, USC is here to help you rise, and shine. Once you have finished all four modules in the toolkit, you will be sent a certificate of completion. Learn more about the USC Employability Toolkit.
#9 Free Online Student Career Workshops
Study Queensland are now running free professional and personal development workshops through the Queensland Student Hub for all Sunshine Coast students. Workshops are currently being run every Tuesday and Thursday throughout the end of July and all of August. Topics include:
Professional Development – Skills For The Future (Launch U)
Professional Development – Writing and Updating Your CV
Personal Development – COVID-19: Managing Uncertainty and Change
Personal Development – Mindfulness and Cultivating Calm
#8 Join the Study Queensland Talent and Employability Program
Launch U is now live! An employability program powered by Study Queensland and the Queensland Government, Launch U connects students, Queensland businesses and education & training providers.
The program gives students access to online and face-to-face professional experiences designed to develop their professional capabilities and workplace skills.
For Students:
Students can collect professional experiences and launch their global career. Launch U gives Queensland students access to online and face-to-face professional experiences designed to develop your professional capabilities. You can log your own experiences or choose from the talent and employability experiences currently available in Queensland.
Capture your experiences within the Launch U Portfolio, obtain your Queensland Government backed micro-credential and launch your global career. On the Launch U website you will see 6 skills areas that will help students succeed in the future world of work. Launch U is designed to help you the student develop these skills and showcase your ability as an employee to future employers.
To find out more visit launchu.qld.gov.au.
#7 Study Sunshine Coast Employability Resources
Study Sunshine Coast has recently hosted several free Student Employability Career Workshops attended by over 350 local students. The interactive sessions have focused on Career Planning and Goal Setting; Job Applications (Cover letters and CV / Resumes); Workplace Culture; Interview Skills; and LinkedIn and personal brand building. If you missed any of the workshop or participated and would like to revisit the content, please utilise the following resources here.
#6 TAFE Queensland's Micro Credential Courses
Upskill now with one of TAFE Queensland's micro credential courses. The world of work is changing as we all know. Upskilling, re-skilling and agility is key to ensuring you thrive in this ever changing and tech-focused decade. As the pace of change quickens, you will need to learn new skills quickly to adapt and stay competitive. TAFE Queensland's micro-credentials are short, highly targeted courses designed to help you improve a specific skill.
TAFE Queensland's micro-credentials will help you improve your career prospects, maintain currency in your field, or allow you to try out something completely new. After completing one of TAFE's micro-credential courses you will be issued with a digital badge, which can be verified online, giving anyone you share it with evidence of your capability. Learn more.
Stay tuned next week for part two of this special article on tips to help you on your career journey.
Back to all news