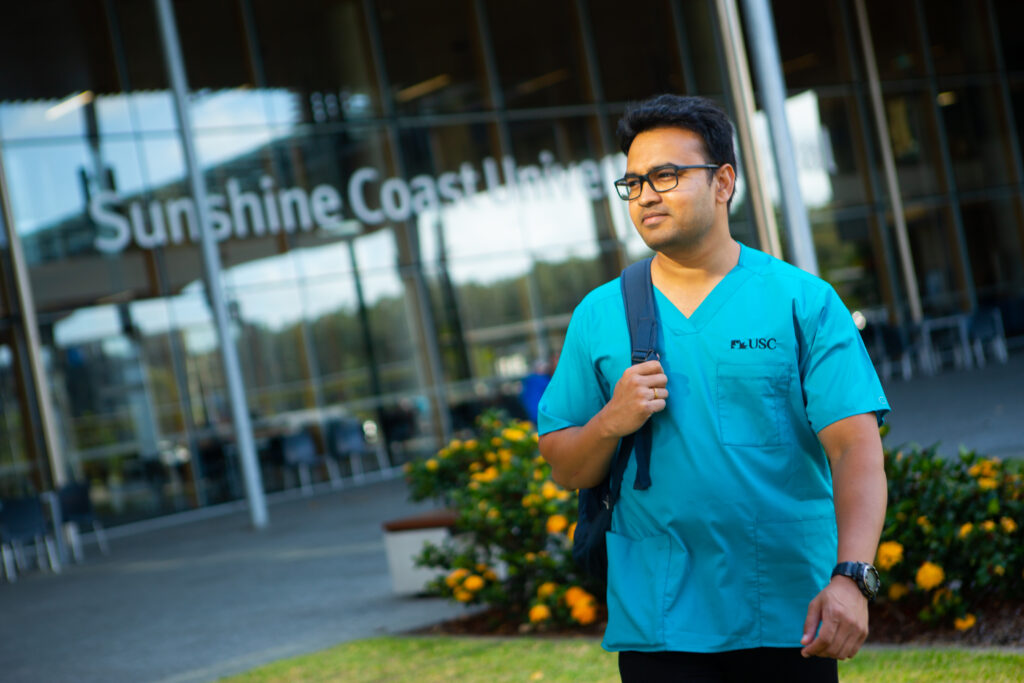 In part-two of this Employability Resource special article, we share the remaining five tips to help set you up for future career success.
To recap article one if 2020 has taught us anything it is that we live in an uncertain world. In an ever-changing environment it is important to focus on controlling your controllables. As a student a great way to do this is to use your time and the resources available to you to upskill yourself and improve your employability skills.
The Study Queensland Cookbook for Employability finds that graduate employability is not 'just' about the job upon graduation. As Dr Dino Willox, Director Employability at the University of Queensland said; "Employment is not employability. Employability is a broader term for a combination of discipline specific knowledge, transferable skills, and experience and attitudes that makes you more employable."
The report uses the following definition of employability: "Evaluating the concept of employability needs a holistic approach that takes into consideration both personal and external factors. In short, employability is more than just a job that makes good money in a students' early career days. It is about maximizing the talents of each student and preparing students for the world that awaits them upon graduation – this is what (ideally) employability refers to."
In part two in this special feature article on "Employability Resources to help you on your journey", we share tips five to one. If you missed part one sharing the top five tips to help you on your career journey, click here.
#5 Virtual Work Experience Program
Apply for a virtual work experience program with some of Australia's top companies. Check out amazing opportunities listed on the Inside Sherpa website. Here's what they're all about: "In our virtual work experience programs, top companies teach students the skills they hire for before they hire you."
#4. Skills to help you transition from full-time education to full-time work
Become familiar with the enterprise skills you need for competing in the economy of the future. Check out a myriad of free future-focussed employability resources by FYA (Foundation for Young Australians). They even summarise the four most significant factors that can accelerate your transition from full-time education to full-time work. Learn more here.
We love their tips on how you can become job creators, not just job seekers, and navigate more complex careers.
#3. Sign up to your industry association
Become known in your relevant industry association. Even before you choose to take up a paid membership with the likes of Engineers Australia or The Australian Healthcare and Hospitals Association (AHHA), you can generally find complimentary webinars, podcasts and other free resources on your industry association website. This is great not only for furthering your professional development, you'll also gain the latest industry insights you can use to impress potential employers!
Our tip is to look up their LinkedIn page or LinkedIn group and start commenting on articles posted there. After a while, you'll start to get noticed by industry peers (make sure your LinkedIn profile is up-to-date and looking sharp). Take a step further and reach out to these peers via LinkedIn to ask for advice or for their views on a topical issue within your industry sector. Your aim at this stage is not to harass them for job, it's to build your awareness and credibility within your professional community. These personal relationships take time to build, so start now rather than waiting until you graduate.
#2. Start practice your professional networking – post COVID
As the Sunshine Coast continues to move out of COVID-19 restrictions, networking events will become common again. Networking events are a great opportunity to make industry contacts. Yes, that means getting out of your comfort zone by walking up to stranger at a networking event, introducing yourself and making small talk. If the thought of doing this makes your stomach churn (as it does for many of us), check out some of the free resources at AndyMolinsky.com or listen to his podcast.
So where can you find a local networking event that is going to be relevant to you? Start checking out the websites of Meetup and Eventbrite. Here's a list of Meetups on the Sunshine Coast and Eventbrite events on the Sunshine Coast.
Another great way to keep up to date with local professional events and webinars is your local RDA Sunshine Coast website. Regional Development Australia (RDA) Sunshine Coast is part of a national network of 52 committees made up of local leaders who work with all levels of government, business and community groups to support the development of their regions. Subscribe to their email list and keep an eye out for opportunities to practice your networking skills.
#1 Keep an eye on Sunshine Coast Council's website for job opportunities
Regularly check-in to the Sunshine Coast Council's webpage for Career Start-Up opportunities, as they work with businesses right across the region, in all industries, to provide great first steps into a new career, including:
Cadetships & Graduates: From time to time council seeks out cadets and graduates for professional roles. These positions are advertised in the media and promoted at relevant universities.
Internships: Each year the My Summer Workplace Program invites university students and recent graduates to experience working with council.
Traineeships: Traineeships are an excellent opportunity for people with limited qualifications and limited work experience to get a great start in future employment.
 Learn more about the Study Sunshine Coast Student Employability Program.
Back to all news