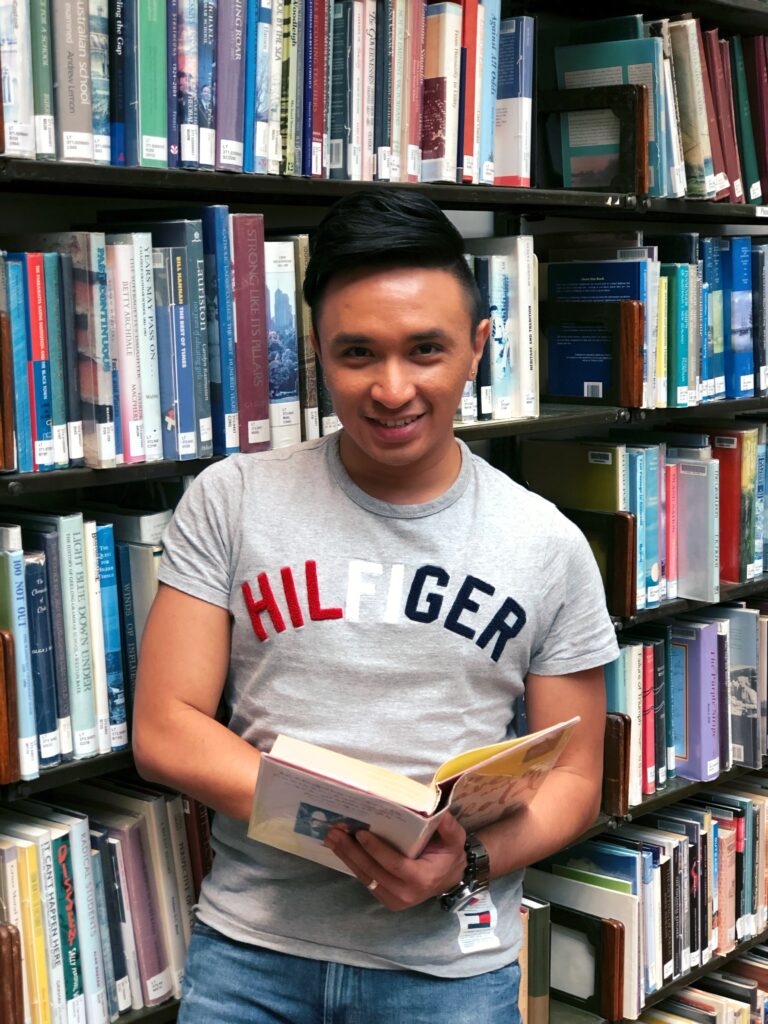 We recently caught up with Sunshine Coast student Joseph Bautista (JB) to find out all his hot tips and inside employability knowledge. Joe is a recent participant in the Study Sunshine Coast Student Employability Program and graduate of the Project Global Citizen cross cultural competency program and happily shares his wealth of knowledge and insights with fellow students.
 SSC Team –       How long have you been studying and living on the Sunshine Coast?
JB –                      I have been living and studying for one year on the Sunshine Coast.
SSC Team –       What are you studying on the Sunshine Coast and where?
JB –                      I am studying a Bachelor of Nursing Science (Graduate Entry) at the University of the Sunshine Coast.
SSC Team –       To help other students prepare for their employment search, is there any CV or LinkedIn tips you can provide that helped you with your employment success?
JB –                      I have learnt your CV must be short and concise and it is really important to highlight my previous experience and key strengths aligned to the job I applied for.
I was given the good advice to include any courses, training and / or related work and skills I have so I added the local organisations, volunteering opportunities, and competency programs I have attended. This was to promote my flexibility and skill sets in line with the role I applied for.
I have also taken time to update my LinkedIn profile to build professional networks in the field I am interested in. I also completed some professional trainings through the Study Sunshine Coast Student Employability Program to add a badge on LinkedIn which demonstrated my competency.
SSC Team –       What is the biggest piece of advice you'd share with a fellow international student looking for work on the Sunshine Coast?
JB –                     Ultimately, we need to understand the work culture and people's way of life here in the Sunshine Coast. From the way we communicate to matters that interest them in and out of the workplace, we need to be able to adapt to the diversity here in Australia.
I recommend to immerse yourself in a cultural competency or an inclusion programs to better understand yourself and work trends.  Also know which field you would like to grow and succeed so you can invest on appropriate trainings or certifications required to be qualified for that job. Volunteer your time while waiting for opportunities so you can enhance your skills, adapt to the environment, build your profile, and help the community all at the same time.
 SSC Team –       What has been your biggest learning searching for work on the Sunshine Coast?
JB –                      Be patient. A 'NO' is an 'ON' to switch your career path to something better. Some jobs are accessible only through professional networking.
SSC Team –      Did you access any career resources at your university to assist with your job search?
JB –                      Yes. USC has alerts for 'Jobs of the Week' accessible by all the students where we are able to search employment opportunities and match our current skillset. I applied and was successful in becoming a USC-International Brand Ambassador which improved my employability through professional enhancement seminars and networking opportunities.
SSC Team –       Any other tips you can provide to inspire and encourage fellow international students on their job search?
JB –                      Be persistent. Assert yourself in asking for feedback regarding your areas of opportunities so you can turn these into strengths. Reflect on what could have been done better and apply it to the next job search. Consider both online and walk-in application when looking for a job.
Always present yourself professionally during interviews and also remember to relax and let the real you shine through. Attend seminars and trainings on how to build your resume and answering e-mails. Watch out for the tons of opportunities with the development of Sunshine Coast's infrastructure, business expansion, healthcare, and various field on customer service/support.
Remember to research and know the company where you are applying so you can align your skillset and values (and answers during the interview) into their business goals.
SSC Team –       What is the part time jobs you secured – title and organisation name to support you while you are studying at USC?
JB –                      Personal Care Worker – Bolton Clarke, formerly known as RSL Care                                  Independent Contractor – Alphacrane Intercultural Specialist
Learn more about the free Study Sunshine Coast Student Employability Program.
Back to all news